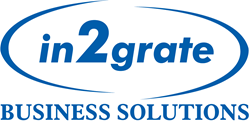 Jet Reports adds easy-to-use reporting capabilities, from 'what if?' analysis right the way through to bespoke management dashboards
Solihull, UK (PRWEB UK) 7 May 2015
UK based Enterprise Resource Planning (ERP) solution provider, In2grate Business Solutions, has announced a partnership with market-leading reporting specialists, Jet Reports, in a move that will extend its offering and provide customers with enhanced reporting power for their Microsoft Dynamics NAV ERP system.
To date, the two companies have already worked together on a number of customer installations which have taken advantage of Jet Reports' powerful reporting tools.
One such customer is Arnold Wills, a £22 million turnover UK based group. The family owned business services demanding 'Just In Time' (JIT) requirements of many major UK high street stores, supplying product ranges under different brands with thousands of product variations and bespoke items manufactured in several facilities in China and India as well as from the company's Uppingham HQ in Rutland, UK.
By using Jet Reports in combination with NAV/TRIMIT, Arnold Wills has been able to rapidly access vital financial data for the first time (e.g. – gross margin per product) through a familiar Microsoft Office interface, and carry out detailed real-time 'what if?' reporting to streamline the business and support future planning and budgeting using Jet Reports. In particular, the company has real-time visibility into the whole of its diverse, multi-country supply chain where the receipt and despatch of components and products directly affects overall profit margin.
Head of In2grate's NAV Business, Shaun Godber, says the move to a more formal partnership is a natural next-step for the two companies, "Having seen how successfully we've been able to add this extra level of business insight to NAV customers, it is a great opportunity to be able to formalize the relationship. Jet Reports adds easy-to-use reporting capabilities, from 'what if?' analysis right the way through to bespoke management dashboards and Business Intelligence level, real-time insight into our customers' businesses."
About In2grate
In2grate Business Solutions creates and supplies business IT solutions for companies in the manufacturing, engineering and supply chain industries, including ERP and Logistics Management software. A Microsoft Gold Certified partner, TRIMIT partner, Master Affiliate for Infor XA and the sole supplier across EMEA for JOBSCOPE, In2grate enables customers to benefit from fully integrated and scalable solutions, including hosted and managed services.