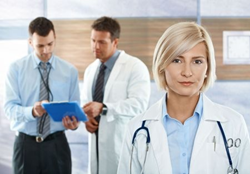 This legislation will ensure that the life saving medication. . is always in the hands of healthcare professionals and emergency personnel so we can begin curbing the overdose death rate in Florida and be a leader in these policy matters
Miami, FL (PRWEB) May 13, 2015
Senate Bill 758 and House Bill 751 passed the legislature and has been "laid on [the] table to finalize the new legislature, which calls for a standing order for Naloxone, an overdose drug reversal medication, according to the FL Senate on April 24th. Naloxone allows those suffering from an overdose to breathe again, negating permanent brain damage, and preventing death. The bill is officially deemed the Emergency Treatment of Opioid Overdose Act. The medication can be used to avert overdoses caused by heroin and opiate prescription medications. Harbor Village Detox is an addiction detox center in Florida dedicated to providing the pinnacle of addiction treatment to its clients. The addiction treatment center asserts the new bill is critical to raise awareness about overdose deaths and to prevent the overdose death toll from rising.
Florida will join the ranks of 29 other states which have already adopted laws and standing orders to provide first responders, police officers, and laypersons to have access to overdose reversal medications. Those issued a standing order by a healthcare professional will be able to lawfully keep naloxone in the event of an emergency, according to Saint Peter's Blog on April 28th.
The Saint Peter's Blog quotes Julio Gonzalez, "This legislation will ensure that the life saving medication. . is always in the hands of healthcare professionals and emergency personnel so we can begin curbing the overdose death rate in Florida and be a leader in these policy matters,"
In response to the new legislation, a Harbor Village Detox associate comments, "It's long overdue that we're allowing family members struggling with the addictions of their loved ones get help. There's nothing more heartbreaking than watching your loved one die because they didn't have lawful access to a medication created specifically to prevent overdose deaths. It's a great step in the right direction, and hopefully once we're able to quell overdose rates we'll be able to really help those who have suffered overdoses. Those victims who recover should immediately be brought to an inpatient medical detox facility to begin addiction treatment immediately. Although surviving an overdose is a second shot at life, living with the disease of addiction is no way to live."
As an inpatient medical detox center in Florida, Harbor Village Detox has made an important contribution to the South florida area, and has treated thousands of patients successfully. Their drug and alcohol treatment programs in Florida offer patients with cognitive behavioral therapy and group therapy as soon as detox treatment- which is uncommon among drug detox centers in Florida. Harbor Village Detox offers clients a family orientated setting with an emphasis on community to rebuild the social ties addiction typically sullies. Patients receive treatment for the signs and symptoms of withdrawal upon arrival.
For more information about the inpatient medical detox center in Florida visit their website at http://www.harborvillageflorida.com/ or call (855)767-8285 directly.