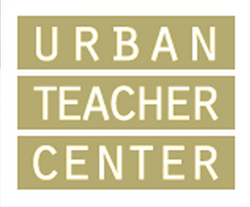 Baltimore, MD (PRWEB) May 08, 2015
(May 8, 2015) - The Urban Teacher Center (UTC) announced today it was awarded a $500,000 grant from the Bill & Melinda Gates Foundation to further advance the organization's efforts to provide urban school districts with a pipeline of highly qualified, effective teachers. The grant comes on the heels of the foundation's news that it will direct its support to advance high-quality teacher preparation programs nationwide.
"The education field faces the challenge of preparing 250,000 first-year teachers every year who are effective at improving student learning on day one," said Jennifer Green, Chief Executive Officer and Co-Founder of UTC. "We are excited the Gates Foundation has recognized our innovative program and invested in it as a part of a national initiative to help prepare the next generation of excellent educators."
The UTC model identifies talented, resilient individuals who want to become career teachers in urban schools. It provides clinically-based teacher training via a 13-month residency in K-12 urban classrooms, paired with a Master's degree in a content area and special education. Three years of one-on-one coaching also ensures every UTC graduate is equipped to successfully teach students in high-need schools. UTC links certification to demonstration of effective teaching practice, professionalism/growth mindset, and student achievement gains. By holding teachers accountable, UTC ensures that only effective teachers can be certified.
"The investment of the philanthropic community in teacher preparation signifies the importance of cultivating teachers that are able to respond to the needs of an increasingly diverse student population," continued Green. "This grant gives UTC a tremendous opportunity to increase the reach of our program and positively impact the learning achievement of students in low-performing, urban schools."
As a program that understands the importance of teacher performance, accountability, in-classroom training and mentorship, UTC is currently supporting over 300 teachers and residents, reaching more than 13,000 students across Baltimore and Washington, DC.
This investment will help UTC deepen its impact in Baltimore and DC and bring its program to five new cities over the next seven years, providing more students access to the high quality education they need.
###
About Urban Teacher Center
Urban Teacher Center (UTC) prepares highly effective teachers who significantly accelerate student achievement in the nation's highest-need schools. UTC accomplishes this goal by recruiting outstanding candidates, equipping them with state-of-the-art training, and linking their certification to their students' performance outcomes. UTC is currently serving urban youth in Baltimore City and the District of Columbia and has plans to expand to additional cities in the near future.