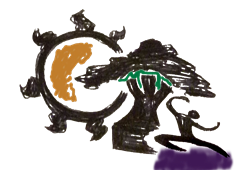 All great achievements manifest from within. This summer camp looks to not only help participants reach a higher physical status, but to also teach how to unlock that often untapped potential. - Ramses Barden
Los Angele, CA (PRWEB) May 06, 2015
On Saturday, June 20, 2015, Super Bowl champion, and Altadena native, Ramses Barden returns to Southern California for his inaugural Soul Glow Skills Stretch Athletic Camp (Skills Stretch) at Flintridge Preparatory School (http://flintridgeprep.org). Skills Stretch expands on traditional football or dance summer camp models, offering a holistic curriculum focused on enhancing attendees mind, body and soul. Barden and an array of notable volunteers, including NFL star Reggie Bush (San Francisco 49ers), Terrell Thomas (New York Giants), NFL Network Anchor Akbar Gbaja-Biamila, USC cornerback Keyvon Semour, Cal Poly quarterback Chris Brown, and celebrity dance choreographers Darrin Henson and Dominique "DiMonae" Harris, will share their professional knowledge and experiences with campers on the subjects of football, dance, health, and wellness.
Barden is a leader in a new wave of conscious athletes, whose focus is on shifting the athletic mindset toward culture, compassion and community. His goal is to create a story of empowerment and accountability among athletes. Beyond receiving expert football and dance instruction, campers will also participate in motivational and informational interactive activities centered around nutrition, health, life skills, community, teamwork, and overall wellness.
"I named my camp Skills Stretch because stretching introduces the mind to the body, and everything else. I have a vision for the world where our youth are encouraged to dream and push beyond societal norms, to open their minds. What better place to begin my vision than at home." explains Ramses. Proceeds from the camp will benefit STEAM CODERS, Jack Brewer Foundation, Athletic Council Leadership ACL, Five Acres, Hashtag Lunchbag, and Flintridge Prepatory's Athletic Council on Leadership.
About Flintridge Preparatory School
Located in La Cañada, CA, Flintridge Preparatory School (http://www.flintridgeprep.org) is a co-ed independent school with 500 students in grades 7-12. Flintridge Prep is committed to providing a balanced education that values academic, athletic and extracurricular programs, as well as human development and leadership programs. Flintridge Preparatory School seeks to nurture in its students the knowledge, critical skills, community values and creativity essential for an engaged, balanced and responsible life.