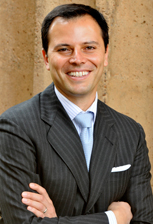 (PRWEB) May 08, 2015
The March 2015 issue of California Style Magazine highlights the grand opening of Dr. Rami K. Batniji's second office, located in the heart of Beverly Hills. Dr. Batniji founded Batniji Facial Plastic Surgery in 2006, opening of his first office in Newport Beach. Today, Dr. Batniji's elite clientele travel from all across California and the United States, as well as around the world, for his aesthetic services, sparking the feature in C Magazine's beauty section.
An innovative head and neck surgeon, Dr. Batniji is well known for his use of cutting-edge technology and treatments. Some of his most popular and effective procedures include refinement of the neckline through a small, under chin incision; Voluma to lift the cheeks and treat hollows under the eyes; and fat repositioning during lower eyelid surgery.
One distinct tool used by Dr. Batniji is the Powered Rhinoplasty. Created five years ago, by Dr. Batniji and the Swedish company, Bien Air Surgery, the device allows for precise nasal correction in even the most complex rhinoplasty patients. Dr. Batniji routinely lectures both nationally and internationally on his experiences with the Powered Rhinoplasty, training other surgeons in the sought after technique.
A native of southern California, Dr. Batniji's scrupulous attention to detail brings both beautiful and natural looking results to all of his patients. "I'm drawn to facial plastic surgery because it's such meticulous work. It's the perfect blend of my childhood passions for science and art," states Dr. Batniji. His artistic eye and excitement for the human form make Dr. Batniji one of the top plastic surgeons in California.
Dr. Batniji is double Board Certified by the American Board of Facial Plastic and Reconstructive Surgery and the American Board of Otolaryngology. He has over 15 years of in-depth surgical experience. One in a handful of southern California surgeons to specialize in procedures of the face and neck, Dr. Batniji is a true pioneer in his field. This is his second time to be featured in C Magazine.
To learn more about Dr. Batniji, or any of his innovative procedures, please visit http://www.drbatniji.com. If you would like to schedule a one-on-one consultation, at either the Beverly Hills or the Newport Beach office, contact the practice at 310.467.2180. For those coming to the area from out off town, Batniji Facial Plastic Surgery offers an online consultation, and can help with transportation, accommodation, and dining reservations upon request. Read California Style Magazine's article on Dr. Batniji here.
Contact:
Batniji Facial Plastic Surgery
416 North Bedford Drive
Suite 200
Beverly Hills, California 90210
310.467.2180
http://www.drbatniji.com/