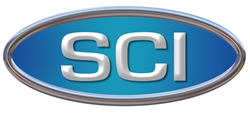 Fleet owners need to know the three basic elements when combating fraud: prevention, protection and verification (PPV). Without full understanding of the fundamentals of PPV, one is expose to fraud.
Clearwater, FL (PRWEB) May 06, 2015
The federal government's fleet of around 205,000 vehicles used $514 million in gas in 2014 alone, according to the Government Services Administration (GSA). (1) A recent investigation by NBC4 Washington revealed that federal employees have illegally stolen $2.4 million in gas since 2010. According to the GSA, this illicit activity is only detectable until after the theft has occurred, despite federal investigators working to prevent it. (2) SCI Distribution, LLC, a provider of wireless fleet and fuel management software, says that increased awareness of gas fraud techniques can prevent fuel fraud before the theft has occurred, and thus, protect taxpayers from being cheated out of millions.
The GSA assigns gas cards to specific vehicles in a federal fleet consisting of over 205,000 cars, buses, vans and trucks. These vehicles cannot be used for private business, personal errands or transportation of friends, relatives or non-government employees without specific permission. However, many federal vehicle workers have been found using their GSA assigned gas cards for personal use. Some have even used their cards to fraudulently receive cash in exchange for gas. Approximately 260 cases of government workers across the nation stealing fuel have been reported. (2)
The following instances of fuel fraud on a government level have made news:

According to an ABC article, a 26-year veteran D.C. Fire and EMS employee allegedly used a work vehicle gas card to purchase $11,334 in fuel for her personal car over a three-year period. (1)
Another D.C. Fire and EMS employee allegedly made illegal fuel purchases totaling $2,637. During a three-month period, the employee filled up his personal vehicle and sold gas to friends and acquaintances. (1)
A Homeland Security Department contractor used multiple GSA government fleet credit cards to fuel his personal vehicle. (2)
A Navy employee used gas cards for his personal vehicles and was required to pay $20,000 in restitution. (2)
While many of the cases of government employees involve gas card fraud, SCI Distribution, LLC CEO Tal Ezra says fuel fraud can take many different forms, all of which are preventable. "If we can raise awareness on how fuel is being stolen, we can identify what needs to be done to stop it from happening," says Ezra. "In addition to the standard operations, owners have to take a more proactive approach to protect one of their biggest assets. Fleet owners need to know the three basic elements when combating fraud: prevention, protection and verification (PPV). Without full understanding of the fundamentals of PPV, one is expose to fraud."
Some common forms of fuel fraud include:
Lack of Accountability - Proper accountability is not in place with many fleets, as there is no one to verify the goods received are actually received in that quantity. SCI software automatically generates a bill of lading (BOL) – an itemized receipt of how much fuel was delivered, increasing accountability.
Change in Temperature – When diesel fuel is heated, the fuel expands and the customer ultimately receives far less fuel than what they are paying for. End users lack technology to know this, and so they are not aware that they are receiving less fuel than they paid for.
Skimming the Pump – This form of fraud consists of removing the nozzle from the fuel tank to fill up an unapproved vehicle or a separate container. A fuel shield is a simple technology that prevents fraud by essentially controlling the pump by preventing the user from removing the nozzle from the tank early.
Siphoning Fuel – A common trick is to siphon fuel by using a mattress on the floor of the tank. Once deliveries are made and the tank is "empty," the driver compresses the mattress to retrieve the absorbed fuel.
Ezra says fuel fraud can be limited with the use of a proprietary automation that levies technology to the benefit of the government and the private sectors. SCI software offers a three-pronged approach consisting of detection, prevention and verification.
Detection – The proprietary technology detects that fuel is needed and generates emails when a customer needs fuel, preventing users from fueling up different cards.
Prevention - The entire software works cohesively to prevent fraud, and can tell if the product delivered is not the product that was ordered.
Verification - Video cameras verify that the proper processes are being followed by everyone in the fuel chain.
"By putting in accountability in order to reduce fuel fraud, we can allow the government and ultimately taxpayers to save money," says Ezra. "Every drop counts."
About SCI Distribution:
Founded by CEO Tal Ezra, SCI Distribution, LLC is located in three continents with US headquarters based in Clearwater, Florida and provides wireless fleet and fuel management software, hardware and services for government and the private sectors. Employing its proprietary wireless technology, SCI's systems provide complete, automatic control of fuel purchasing, receipt and consumption as well as accurate reporting of all driver activities—all from one central location. Through SCI's line of products, today's businesses can manage their fleet and fuel consumption from one central office location. SCI believes that "every drop of fuel counts" and through wireless fleet management technology and proper accountability, SCI can create less fuel fraud, reduce fuel consumption and create a flourishing economic growth for the businesses they provide for. For more information, visit http://www.sciww.com.
(1) Korff, Jay. "2 D.C. Fire Employees Face Felony Fraud Charges in Gas Card Scandal." ABC 7. 30 Jan. 2015. Web. wjla.com/articles/2015/01/2-d-c-fire-employees-charged-with-thousands-of-dollars-in-city-gas-thefts-111027.html.
(2) Itkowitz, Colby. "Federal Workers Caught Stealing Gas with Taxpayer Money." Washington Post, 26 Feb. 2015. Web. washingtonpost.com/blogs/in-the-loop/wp/2015/02/26/federal-workers-caught-stealing-gas-with-taxpayer-money/.