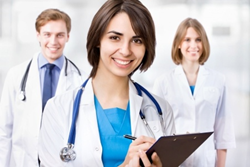 Miami, FL (PRWEB) May 12, 2015
According to a recent article published by Wink News on May 5th, a recent bill has become ratified by Florida's legislative branch: sober living communities in Florida wishing to be recommended by healthcare providers in the industry must first get new accreditation to be regulated by the state of Florida to ensure sober communities: remain drug and alcohol free zones, provide safe environments of recovery, have access to continual peer support groups, and operates as a good neighbor. The new law comes to fruition in response to an alarming rate of sober communities in Florida failing to maintain an environment conducive to healing and safety. Harbor Village Detox is an inpatient medical detox in Florida seeking to expand its addiction treatment programs in the future, which may include a sober living community addition. The drug and alcohol treatment center supports the new accreditation measure as a means to protect patients with substance use disorders.
Wink News quotes a previously homeless and recovering addict, Landon Watson, "I was able to take [my mother] out on mother's day for the first time and that's something that's never happened since I was a kid," Wink News states, "[Watson credits] recovery homes for helping him get to that point."
An associate from Harbor Village Detox comments on the new accreditation regulation, "I think it's wonderful that now [accreditation is] in place, so people will realize it's not all sober living communities committing horrible offences. Sober living communities are really great ways to transition from treatment to living independently. It's atrocious to think those tasked with saving lives are taking advantage of those in the midst of recovery. The dealers know where to get patients who are most vulnerable- and it's our job to make sure our communities have enough moderation and security to ensure our facilities remain safe harbors of healing."
The inpatient medical detox center in Florida, Harbor Village Detox, is committed to helping its patients recover from the throes of drug and alcohol addiction. The drug treatment facility asserts beginning therapy as early as possible in the spectrum of addiction treatment is critical to identifying the underlying stimulus precipitating abuse and addiction. Patients explore the laden traumas suppressed and work extensively with addiction counselors to come to terms with long felt grief, anger, depression, and anxiety.
Harbor Village Detox understands the nature of addiction because some of their classically trained addiction specialists have overcome the mental and physical disease of addiction themselves. Patients receive treatment for the signs and symptoms of withdrawal immediately upon arrival.
For more information on the inpatient medical detox center in Florida, Harbor Village Detox, visit their website harborvillageflorida.com or call directly at (855)767-8285.