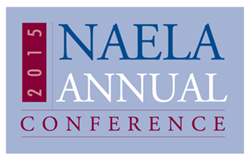 Orlando, Fla. (PRWEB) May 06, 2015
The National Academy of Elder Law Attorneys (NAELA), a professional association for Elder and Special Needs Law attorneys, will host the NAELA Annual Conference from May 14-16 at the JW Marriott Orlando Grande Lakes.
This year's event offers the following general and breakout sessions:

"The Perils of Great Wealth and Old Age: The Convoluted Legal Cases of Brooke Astor and Huguette Clark" will be presented by book author Meryl Gordon;
Contested guardianships involving competing petitions, powers of attorney, and allegations of undue influence will be presented by David L. McGuffey, CELA, CAP, and Catherine A. Seal, CELA;
Issues to consider when advising survivors, including disclaimers, titling the account, minimum required distributions, and other tax-related topics will be presented by Natalie Choate, Esq.;
Susan I. Bernatz, PhD, will discuss her Susceptibility, Confidential, Active, Monetary (SCAM) model for undue influence;
ACA and Medicaid Managed Care will be discussed by David Lillesand, Esq.;
And much more.
NAELA will also present the following awards at the conference:
NAELA Fellows;
Powley Elder Law Award;
John J. Regan Writing Award;
President's Recognition Award;
Theresa Award; and
Outstanding Chapter Member Awards.
Learn more about NAELA awards.
Members of the media are welcome to attend the NAELA Annual Conference. For information, contact Communications Associate Abby Matienzo by email [amatienzo(at)naela(dot)org] or phone at 703-942-5711 #230.
About NAELA
Members of the National Academy of Elder Law Attorneys (NAELA) are attorneys who are experienced and trained in working with the legal problems of aging Americans and individuals of all ages with disabilities. Established in 1987, NAELA is a non-profit association that assists lawyers, bar organizations, and others. The mission of NAELA is to establish NAELA members as the premier providers of legal advocacy, guidance, and services to enhance the lives of people with special needs and people as they age. NAELA currently has members across the United States, Canada, Australia, and the United Kingdom. For more information, visit NAELA.org.
###