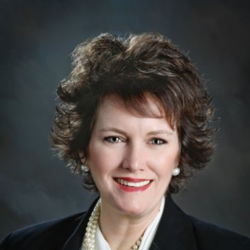 I am delighted to be recognized by NAWBO and so proud to be a part of this organization of diverse, talented and dedicated women
Charlotte, North Carolina (PRWEB) May 07, 2015
In-Flight Crew Connections' CEO, Jennifer Guthrie has been honored by the Charlotte Chapter of the National Association of Women Business Owners (NAWBO) as the 2015 Business Leader of the Year. The awards ceremony was held on May 5, 2015 at 6:00 p.m. at the Charlotte City Club on West Trade Street in Charlotte, North Carolina.
NAWBO Charlotte is a professional organization specifically designed to fuel the success of the 42,000 women-owned businesses in the greater Charlotte area. Each year, the members of the organization recognize the outstanding accomplishments of women local leaders and business owners. Jennifer received one of three awards presented to community leaders who have made significant contributions to the Charlotte region. The Business Leader Award is presented to an established member of the business community who has led a successful business, serves as a motivating force for both her business and for women in business, and supports economic development in the Charlotte community.
"I am delighted to be recognized by NAWBO and so proud to be a part of this organization of diverse, talented and dedicated women", said In-Flight Crew Connections' CEO, Jennifer Guthrie.
About In-Flight Crew Connections
In-Flight Crew Connections, a global leader since 2002, provides aviation industry staffing solutions for owners and operators of business class jets. Focused on developing customized solutions that meet the unique needs of corporate aviation clients, our range of services include: ONe-Call™ Temporary Crew Services - on demand supplemental staffing for pilots, flight attendants, schedulers/dispatchers, aircraft maintenance technicians and engineers, Payroll Services, Management Service, Recruiting & Placement, International Staffing, and Concierge Services. The company is a privately held WBENC certified women-owned staffing firm headquartered in Charlotte, North Carolina.
To schedule staffing services with In-Flight Crew Connections, call (704) 236-3647. Visit In-Flight Crew Connections online at http://www.inflightcrewconnections.com or follow In-Flight Crew Connections on Twitter, LinkedIn and Facebook.
About NAWBO®
Founded in 1975, the National Association of Women Business Owners (NAWBO) propels women entrepreneurs into economic, social and political spheres of power worldwide by: strengthening the wealth-creating capacity of our members and promoting economic development within the entrepreneurial community; creating innovative and effective change in the business culture; building strategic alliances, coalitions and affiliations; and transforming public policy and influencing opinion makers. Learn more at http://www.nawbo.org.