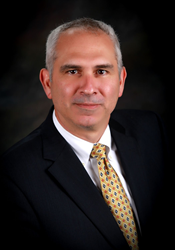 He will enhance our expertise and lead the way to public and private sector growth in Lake Charles and the southern region of the state
(PRWEB) May 07, 2015
Fenstermaker Engineering Vice President Raymond J. Reaux, P.E. recently announced the hiring of Butch Babineaux, P.E. as Lake Charles Operations Leader. Mr. Babineaux is responsible for office operations and marketing Fenstermaker services to clients in the Lake Charles area and throughout southwest Louisiana. He will also assist with business development and strategic growth initiatives for major transportation clients in Louisiana and Texas.
Babineaux, a native of Lake Charles, received a Civil Engineering degree from LSU and is a registered professional engineer in Louisiana, Texas, Arkansas and Oklahoma. Early in his career, he worked for the Louisiana Department of Transportation and Development and served as the City Traffic Engineer for Lake Charles. During the past 30 years, Babineaux was employed by the national consulting engineering firm of CDM Smith (formerly Wilbur Smith Associates) in Houston where he served in various positions including project manager for major transportation projects, Houston Office Manager and Client Service Leader for transportation agencies and organizations in Louisiana and Texas.
"Butch Babineaux is a 32 year veteran in the transportation engineering and planning arena. He will enhance our expertise and lead the way to public and private sector growth in Lake Charles and the southern region of the state," said Reaux.
Babineaux has managed and provided transportation engineering and planning services to federal, state and local governments as well as private sector entities throughout the United States. He has been involved in multi-state and statewide transportation programs and the planning and design of transportation improvements in urban and rural areas as well as for major developments including central business districts, convention centers, stadiums, shopping centers, casinos, and military installations. His project experience includes various modes of passenger and freight transportation including highways, managed lanes/toll roads, railroads, trucking, ports, airports, transit, and bicycle and pedestrian facilities.
Babineaux's clients have included the Louisiana Department of Transportation and Development, the cities of Lake Charles, Baton Rouge, New Orleans, Lafayette, Shreveport, Bossier City and Monroe, several parishes and metropolitan planning organizations, the Port of New Orleans, Fort Polk and others. Examples of his Louisiana project experience include the Louisiana Statewide Transportation Plan; metropolitan transportation plans for Lafayette, Baton Rouge and Shreveport/Bossier City; major corridor mobility and feasibility studies along I-10, I-12, I-49, US 190, and LA 1; and comprehensive transportation engineering/planning studies for major developments in the downtown areas of New Orleans, Monroe, Shreveport and Bossier City.