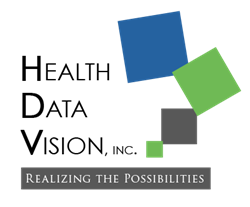 Donna is one of the most highly regarded medical coding and RADV (audit) experts in the nation.
Burbank, CA (PRWEB) May 07, 2015
Healthcare industry veteran Donna Kober has joined HDVI as its Vice President of Clinical Coding. While Kober's primary role will be growing and managing HDVI's coding teams, she will also be a key contributor shaping future releases of HDVI's SaaS platform, specifically the risk adjustment and audit preparation and audit response modules.
"We are extremely excited to bring Donna to the HDVI team. She is one of the most highly regarded medical coding and RADV (audit) experts in the nation with experience managing large, geographically dispersed teams," says Michael Curran, HDVI Chief Operating Officer. "As risk adjustment is becoming more critical for our payer clients, HDVI is determined to provide the best platform, services and top experts in the industry to assist our clients in meeting their goals. Without a doubt, Donna is a key addition to make that a reality."
Kober has spent much of her professional career building and managing large coding teams. In fact, she was one of the authors of the CRC coding exam for the American Association of Professional Coders. Before joining HDVI, Kober was the Corporate Director of QA/Medicare Risk Adjustment at Aetna Health Care/Coventry and Senior Corporate Manager of Medical Coding/Finance/Risk Adjustment at Wellcare. Kober holds her professional coder certification (CPC), her professional coder payer certification (CPC-P) and is a Certified Risk Adjustment Coder (CRC).
About Health Data Vision
Health Data Vision, Inc., provides a SaaS-based healthcare analytics platform for medical records analysis and targeted solutions for HEDIS® Hybrid, Medicare and Exchange Risk Adjustment and comprehensive, year-round clinical data analysis efforts as well as RADV Audits. The platform provides flexible scalable workflows and automation for medical records-intensive project needs of health plans in the United States.
HDVI's patent-pending, process-centric approach provides state-of-the art automation, quality and audit features, and real-time analytics; all critical for successful medical record review initiatives. For more information about Health Data Vision, Inc., visit http://www.healthdatavision.com or call (866) 969-3222. For more information about this press release, contact pr(at)healthdatavision(dot)com.