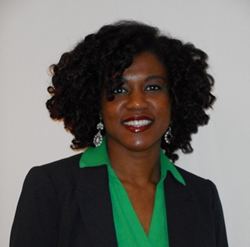 Overall, the goal is not to only grow the network but also expand on the value of the network exponentially
Irving, Texas (PRWEB) May 07, 2015
Today Aeroxchange has announced that Danielle Chapman has taken on the new position of Director of Seller Enablement. In this new role, Danielle is responsible for driving seller value, increasing usage and supporting seller adoption. Danielle has been an employee of Aeroxchange since September 24, 2007. Her experience working on new supplier sells, business development, system integration and account management make her the ideal candidate for this position.
"With Danielle Chapman in this new role, Aeroxchange will have an opportunity to extend our reach and increase the overall value of the network," said Jim Goge, Senior Vice President of Sales and Marketing. "For over 15 years Aeroxchange has lead the industry in providing solutions that support all MRO business processes and with this new position, we will further refine how buyers and sellers connect. We are excited to have Danielle take on this new position."
"I am thrilled to be taking on this new challenge at Aeroxchange", said Danielle Chapman. "In this new position, I will implement new initiatives that will educate sellers on services that are available to them and I will work closely with our airline members to support this process. Overall, the goal is to not only grow the network but also expand on the value of the network exponentially."
Danielle earned her Bachelors of Business Administration (BBA) in Management Information Systems and Marketing.
About Aeroxchange
Aeroxchange is the only electronic business network that supports all MRO business processes within the aviation industry for buyer and sellers. Aeroxchange provides a complete lifecycle of electronic communication from order creation to final invoice. The Aeroxchange service accelerates repair, replenishment, sourcing, inventory pooling and other critical operations in the aviation supply chain.