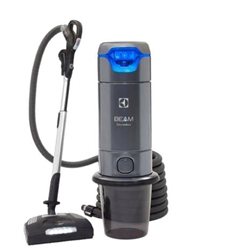 Charlotte, N.C. (PRWEB) May 08, 2015
If you're like most American families, someone in your household suffers from allergies or asthma. May has been designated Allergy and Asthma Awareness Month, coinciding with the time of year when allergy symptoms peak in most of the U.S. According to the Allergy and Asthma Foundation of America the two chronic conditions affect 60 million people. In households with an allergic parent, there is a seven in 10 chance a child will suffer from allergies, too. And most suffer from indoor allergies triggered by dust mites, pet dander, and mold spores as well as pollen.
While shots and other types of medications can provide some relief, allergists say the most important strategy is to reduce or avoid exposure to allergens. Allergy experts identify four steps you can take to reduce your exposure to allergy triggers.
1. Pay special attention to bedrooms. You spend up to one-third of your day in the bedroom where bedding, carpet and drapes can become magnets for dust mites. Consider replacing wall-to-wall carpet with hardwood, tile, laminate or other hard-surface flooring and use area rugs that can be washed regularly. Change sheets frequently and wash them in hot water and encase mattresses and pillows in hypoallergenic covers.
2. Consider installing a central vacuum system. BEAM Central Vacuum Systems by Electrolux have been clinically proven to relieve each of the seven symptoms of allergic rhinitis – the most common allergic condition. Their effectiveness results from a more powerful motor that completely removes 100 percent of contacted dust and allergens from the living space. Also, a central vacuum system does not recirculate vacuum exhaust into a room, stirring up dust, like portable vacuums do.
3. Keep indoor humidity levels low and make sure the home is well ventilated to draw in fresh air. Dust mites thrive in warm, moist air. Maintaining relative humidity at 50 percent or lower will significantly reduce dust mite concentrations.
4. Replace the filter in your HVAC equipment every 30- to 60 days to capture airborne allergens and pollen. Allergy experts recommend using pleated filters rated MERV 8 or higher. Installing a mechanical filtration such as the BEAM HEPA Air Filtration System may also help.
BEAM Central Vacuum Systems by Electrolux can be purchased from independent, installing BEAM dealers. You can locate the dealer nearest you at beam.com.
Electrolux Central Vacuum Systems is the world's leading producer and marketer of built-in central vacuums. The company's BEAM, Electrolux and Eureka Central Vacuum Systems are sold in 50 countries around the world.