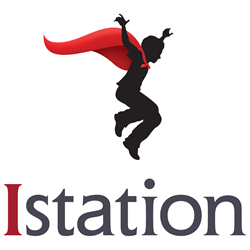 Given the extremely competitive nature of the world of educational apps, being named the best of the best is a tremendous honor.
DALLAS (PRWEB) May 07, 2015
Istation, an interactive educational program helping four million students in 44 states and four countries, won the 2015 SIIA CODiE Award for Best Educational App for a Mobile Device.
While Istation's Advanced Reading Assessment (known as ISIP™) took home the title, the company's Early Reading ISIP Assessment and reading instruction were also finalists in the same category.
The Istation mobile apps are available to paid student and teacher subscribers. The apps provide access to Istation's computer-adaptive assessments and instruction, which dynamically adjust to each student's skill level. Assessments measure a student's ability and then seamlessly begin targeted instruction on an individualized learning path with hundreds of hours of research-based curriculum.
Istation's iPad app has been downloaded more than 300,000 times since its August 2014 release, including 80,000 downloads in September 2014 alone. Since its January 2015 release, the Istation Chromebook app has been downloaded 18,000 times. The apps are particularly beneficial for prekindergarten students who don't yet have the fine motor skills to operate a mouse or keyboard.
"Given the extremely competitive nature of the world of educational apps, being named the best of the best is a tremendous honor," said Istation Chairman and CEO Richard H. Collins. "We work hard day in and day out to develop quality technology that transforms education. The CODiE Award win proves we are hitting our mark."
The Software & Information Industry Association (SIIA) is the principal trade association for the software and digital content industries. An SIIA CODiE Award win for ed tech companies is an especially prestigious honor, as each award winner has been selected by a combination of educators, who act as initial judges by selecting finalists from among all nominees, and SIIA members-company peers, who vote to select the winners from among the finalists.
"SIIA's 2015 Education CODiE Award winners are some of the most innovative, high-impact education products out there," said SIIA's Karen Billings, Vice President and Managing Director of the ETIN-SIIA. "We congratulate all of this year's CODiE Award winners and thank them for the contributions they have made to the education industry."
Details about the winning products can be found at http://www.siia.net/codies/2015/winners.asp.
About Istation
Istation is an award-winning comprehensive e-learning program used by more than four million students and educators across the world. Known for its accurate assessments, engaging curriculum and trusted teacher tools, Istation helps students in prekindergarten through 12th grade achieve academic growth. Istation's computer adaptive assessments (known as ISIP™) immediately place students on personalized instructional paths unique to their needs. An animated, game-like interface effectively engages students so that they don't even know they're being evaluated.
Along with its highly interactive digital curriculum, Istation provides teachers with access to thousands of lessons perfect for instructing small groups or an entire class. Comprehensive progress reports are also immediately available for educators, administrators and parents. Istation offers its ISIP assessment in Early Reading, Advanced Reading, Reading en Español and Math. Istation instruction is available in Reading, Reading en Español, and Math. Students can also use their Istation subscriptions at home. Since its founding in 1998, Dallas-based Istation has seen tremendous growth. The company's animated program is now helping students in 44 states and four countries learn and grow.
About the SIIA CODiE™ Awards
The SIIA CODiE™ Awards were established in 1986 by the Software & Information Industry Association (SIIA) so that pioneers of the then-nascent software industry could evaluate and honor each other's work. Since then, the CODiE Awards program has carried out the same purpose: to celebrate the software and information industry's finest products and services.
The SIIA CODiE Awards are the industry's only peer-reviewed awards program. The first round review of all nominees is conducted by media, publishing and information services executives with considerable industry expertise, including members of the industry, analysts, media and bloggers, and bankers and investors. The judges are responsible for selecting the CODiE Awards finalists. SIIA members then vote on the finalist products, and scores from both rounds are tabulated to select the winners. For more information about the SIIA CODiE Awards, visit http://www.siia.net/codies.
About SIIA
SIIA is the leading association representing the software and digital content industries. SIIA represents approximately 800 member companies worldwide that develop software and digital information content. SIIA provides global services in government relations, business development, corporate education and intellectual property protection to the leading companies that are setting the pace for the digital age. For more information, visit http://www.siia.net.
About ETIN
The Education Technology Industry Network (ETIN) of SIIA serves and represents more than 200 member companies that provide educational software applications, digital content, online learning services and related technologies across the K-20 sector. The division shapes and supports the industry by providing leadership, advocacy, business development opportunities and critical market information. For more information on ETIN of SIIA, visit siia.net/etin.
###