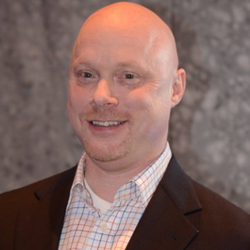 "We are extremely proud of this nomination for Best Outsourcing Partnership which was accomplished though the hard-work and trust between the two companies for more than twenty years." Doug Kearney, Dialog Direct President
Highland Park, Michigan (PRWEB) May 07, 2015
Dialog Direct – a national leader in the insights-driven marketing solutions and customer experience business headquartered in southeast Michigan–has been selected as a finalist for the ICMI Global Contact Center Awards in the category of Best Outsourcing Partnership.
The International Customer Management Institute (ICMI) is the leading global provider of comprehensive resources for customer management professionals–from frontline agents to executives–who wish to improve customer experiences and increase efficiencies at every level of the contact center.
ICMI's selection of Dialog Direct as a finalist came from the company's work in its Fort Worth, Texas engagement center location with American Airlines Cargo; a client of Dialog Direct's for more than two decades. Dialog Direct helps American Airlines Cargo's diverse brands of products connect with customers by creating personalized and relevant conversations through the entire customer journey, most notably with its in-depth employee training and reservations management processes, which have been honed for over twenty-years.
Our philosophy with American Airlines Cargo and with all of our clients is to do what it takes to deliver on the desired outcome. This requires a comprehensive understanding of objectives, program details and execution strategy. Our culture drives that philosophy throughout our client relationships," said Doug Kearney, Dialog Direct President and Chief Executive Officer. "We are extremely proud of this nomination for Best Outsourcing Partnership which was accomplished though the hard-work and trust between the two companies for more than twenty years."
About Dialog Direct
Dialog Direct is a national company that provides insights-driven marketing solutions for businesses worldwide. With more than 5,700 team members across 17 locations in the United States, Dialog Direct provides a full range of sales and marketing support services – direct marketing, creative, customer service and sales, inside sales, order fulfillment, eCommerce and data analytics.
Dialog Direct helps businesses in nearly 30 diverse industries provide a total customer experience that builds lifelong customer relationships. Dialog Direct is ISO, ATA/SRO Certified, FDA, HIPAA and SSAE 16 Compliant, and has been recognized as "Fastest Growing Private Company" by Inc. Magazine for six consecutive years.
Please visit http://www.dialog-direct.com or call 800-523-5867 for more information.