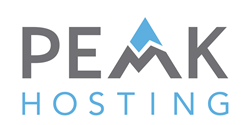 Portland, OR, U.S. (PRWEB) May 07, 2015
Peak Hosting, the leading provider of Operations-as-a-Service™ (OaaS) managed hosting, today announced that it has moved its headquarters to a new 25,000 square foot facility in Tualatin to accommodate its rapid growth. Within the last year, the company achieved 300 percent growth in revenue and grew its Oregon staff from two employees to 52, with overall company staff growing by 150 percent. The company was recognized for its momentum by being named a finalist for the Oregon Tech Awards' 2015 Technology Company of the Year for Growth category.
"We've made Oregon our home as the people here meet and often exceed our high expectations for how we service our customers, by delivering the most we can do, all of the time," said Jeffrey Papen, founder and CEO, Peak Hosting. "Our unique business model of putting staff ahead of profits, along with our competitive benefits, allows us to hire the best employees to serve our market. And our growth isn't peaking anytime soon. Our new location provides plenty of amenities and much needed space for the next great culture fits that join our team."
Peak Hosting values a culture rich with learning, growth and seasoned experience. The veteran staff members average 15 years of technical experience and are honored with an extensive list of employee benefits to recognize their contributions to the company's overall success. Such benefits include:

Ongoing technical training and access to more than 200 college courses
In-house training on over a dozen soft skill topics including communication, crucial conversations, 7-habits, conflict resolution, DiSC/Meyers-Briggs
Charitable matching program of up to $5,000 in donations per employee, per year, including "volunteering time off" to support local charities
401(k) matching: the maximum allowed by government
Employer paid insurance premiums; over $12,000 annual medical insurance co- payments for 2015
Individual MBO bonuses
$15,000 weekly spot bonuses to reward over-achievement
Gym membership reimbursements and access to full fitness center in office building
Home internet and mobile phone reimbursements
Subsidized, healthy food options through Avanti Markets
"I founded Peak Hosting to create a company that serves – not only customers, but serves our most valuable asset – our people," said Papen. "Our commitment to our employees means we have a full-time Ombudsman on staff that works one-one-one with team members to help them achieve personal and professional goals."
The company is searching for exceptional employees for several managerial, sales and technical positions. Visit http://www.peakhosting.com/careers/ to learn more about open positions.
About Peak Hosting
Peak Hosting is more than a managed hosting company – since 2001, we've helped design, build, maintain and support some of the world's largest Internet properties, across every vertical. As an extension of your business, our technical-operations-as-a-service offering handles the 17 elements critical to running a data center. Our industry experts take care of everything but your code®, allowing you to concentrate on moving your business forward. When your business success depends on technology for its survival and you don't want to handle the internet plumbing, you need more than "just" a managed hosting company. You need Peak Hosting. For more information, visit http://www.peakhosting.com, contact sales(at)peakhosting(dot)com, or call (855) 901-7325 (PEAK).
###