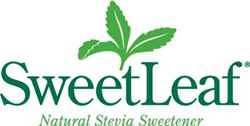 Dr. Sai Prakash is deeply committed to promoting the benefits of stevia as a key component in improving universal dietary health.
Gilbert, Arizona (PRWEB) May 07, 2015
Sai Prakash Chaturvedula, Ph.D., Chief Scientific Officer Wisdom Natural Brands®, maker of SweetLeaf® Stevia Sweetener will speak at the prestigious 7th Stevia Tasteful Convention in Berlin, Germany, June 11-12. Dr. Sai Prakash holds a Ph.D. in natural products chemistry and brings a rich industry background to his work with SweetLeaf, the commanding leader in the natural sweetener category.* Dr. Sai Prakash's topic will be "Stevia rebaudiana – Current Status and Future Prospects."
Dr. Sai Prakash's presentation will explore steviol glycosides isolated from stevia rebaudiana leaves and their superior sensory characteristic to other high potency sweeteners, without the potential health risks. Dr. Sai Prakash will discuss current and future applications for the natural stevia sweetener.
Dr. Sai Prakash is the holder of numerous patents, the author of over one hundred research articles and serves on editorial boards and advisory committees for various journals and societies. He has been a featured speaker at national and international symposia. Prior to joining Wisdom Natural Brands in May 2014, where he leads research and development, Dr. Sai Prakash held key director and technical officer positions for companies ranging from Blue California to The Coca-Cola Company.
"Dr. Sai Prakash brings more than 20 years of experience in research and development of natural products and ingredients, dietary supplements and health and wellness products to our team at SweetLeaf," said James A. May, Founder and CEO of Wisdom Natural Brands, SweetLeaf's parent company. "He is deeply committed to promoting the benefits of stevia as a key component in improving universal dietary health."
The Stevia Tasteful Convention is the international meeting of the World Stevia Organization (WSO). WSO is a nonprofit organization with over 600 corporate and institutional members, which brings together growers, developers, researchers, physicians, nutritionists and food industry professionals to exchange ideas and information and promote the health benefits of stevia. Dr. Sai Prakash has recently been named to the steering committee and advisory board for WSO.
To learn more about the World Stevia Organization or the convention, visit http://www.wso-site.com/.
*Source: SPINSScan XWF for 52 weeks ending in 2/22/15.
For more information about SweetLeaf, visit SweetLeaf.com.
About Wisdom Natural Brands®
Gilbert, Arizona-based Wisdom Natural Brands® is the parent company of two highly respected and award-winning consumer brands: SweetLeaf Stevia® Sweetener and Wisdom of the Ancients® herbal teas. SweetLeaf® is the natural stevia sweetener with zero calories, zero carbohydrates, non-glycemic response, and NO artificial sweeteners. The only stevia brand to be named a Top Wellness Company and to consistently win numerous global awards for taste and innovation, SweetLeaf is sold in boxes containing 35 or 70 packets, as well as in SweetLeaf Stevia® Shaker bottles for easy home use and SweetLeaf SteviaTabs™ Dissolvable Tablets for on-the-go use. SweetLeaf Stevia Sweetener is available in both natural and QAI certified organic. Offering consumers additional high-quality choices, SweetLeaf Organics are sold in 35 and 70 ct. packet boxes and shaker jars. SugarLeaf®, also by Wisdom, bonds SweetLeaf Stevia® and cane sugar for a low-calorie sugar alternative that is perfect for baking and cooking. SugarLeaf has 2/3 fewer calories than sugar. SweetLeaf® Liquid Stevia Sweet Drops™ add flavor without calories or carbohydrates to favorite foods and beverages. Sweet Drops™ also have NO artificial ingredients. SweetLeaf® Water Drops™ add delicious natural flavor to still or sparkling water. For more information about SweetLeaf products, recipes, the new SweetLeaf cookbook, Cooking with SweetLeaf Stevia®, and more, visit ShopSweetLeaf.com.
Wisdom of the Ancients herbal teas, from energizing Yerba Maté Royale® to calming Rooibos and Sympacho®, are available in tea bags and come in a variety of refreshing flavors. Select varieties are also available with a touch of calorie-free stevia sweetener.
SweetLeaf and Wisdom of the Ancients products can be purchased online at ShopSweetLeaf.com or at grocery and health food stores throughout the U.S. and Canada.