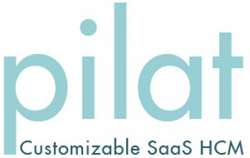 Our attitude has always been that you don't go to a conference unless you have something to contribute to the attendees
Whitehouse Station, NJ (PRWEB) May 07, 2015
Pilat, an HR technology solutions company focusing on developing customizable and affordable SaaS Human Capital Management solutions, today announced that they will exhibit at the International Association of Human Resources Information Management (IHRIM) conference in September and at the HR Technology Conference and Expo (HR Tech) in October. This marks the first time that the Company will participate in multiple industry-leading national events.
As a company experiencing significant interest growth, particularly in the U.S. over the past year, Pilat has confirmed that in today's evolving corporate landscape, there are no one-size-fits-all HCM solutions that address the workflow needs of one company to the next. This recognition by HR professionals as well is creating a fertile environment for customization discussions.
"Our attitude has always been that you don't go to a conference unless you have something to contribute to the attendees," commented Bob Tack, VP of Sales and Business Development for Pilat. He added, "Between our unique ability to deliver single-tenant, customizable SaaS HCM without the cost and time constraints associated with custom development; our proprietary products in Job Assessment, Grading and Gender Equality; and our host of cloud-based customizable solutions that address a range of significant HCM issues, we have something to say and something to contribute."
More information about Pilat can be found at http://www.pilat.com or, in the U.S. at 800-338-9701.
About Pilat
Pilat is an HR technology development company that builds and customizes installed and SaaS solutions in Performance and Goal Management, Talent Management, Succession Planning, Employee Engagement and Retention, Executive Coaching, Compensation and Merit Pay, and more. With offices in the UK and the U.S., Pilat serves a global customer base with affordable, customizable Human Capital Management SaaS solutions and also offers proprietary products for managing Job Assessment, Job Grading and Gender Pay Equality. More information is available at http://www.pilat.com.