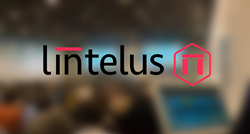 EMS showcases some of the biggest industry brands who are looking for cost-effective presentation technology solutions to increase the overall effectiveness and ROI," commented Fathi Hakam, CEO & President, Lintelus
Mission Viejo, CA (PRWEB) May 07, 2015
Lintelus, a slide sharing solution provider, will present the latest version of its highly interactive audience engagement software at Experiential Marketing Summit, to be held May 11-13 at the Marriott Marquis in San Francisco.
Experiential Marketing Summit provides exclusive access to the leading trends and best practices reshaping face-to-face marketing. Using their "flex learning" format, conference-goers can attend short general sessions, speed briefings, traditional breakout sessions, workshops as well as coaching sessions with bestselling authors.
Lintelus will be showcasing their digital slide sharing technology, which allows attendees to view, take notes and download the speaker's slides at a live event or meeting, using their own smartphone, tablet or laptop. With Lintelus, presenters, brand owners and event producers can enhance audience engagement through a simple to use browser-based slide sharing solution, with features including digital note taking directly on the slides, live Q&A, real-time polling, social interaction as well as insightful post-presentation analytics.
"We look forward to participating at the upcoming Experiential Marketing Summit," commented Fathi Hakam, President & CEO of Lintelus Inc. "EMS showcases some of the biggest industry brands who are looking for cost-effective presentation technology solutions to increase the overall effectiveness and ROI. We are proud offer a robust meeting solution that takes slide sharing to whole new level."
For more information on how to schedule a meeting at EMS or get a free trial, please contact us at info(AT)lintelus.com or visit our website at http://www.lintelus.com.
About Lintelus Inc.
Lintelus is changing the way presentations are experienced with interactive features including slide sharing, digital note taking, live polling and social media. All features are designed to energize slide presentations, engage participants and personalize the event in a collaborative multi-screen "green meeting" environment. For more information or for a live demo, please contact us at info(AT)lintelus.com.
About Experiential Marketing Summit
The world's largest conference on experiential marketing is attended by more than 1,200 marketers and powered by a speaking faculty from the world's leading brands. The Summit delivers the most mission-critical trends and best practices available on face-to-face marketing. The Solutions Center showcases leading products, technologies and partners.
For media inquiries, contact:
Dina Scaglione, Director of Marketing
949.910.9401