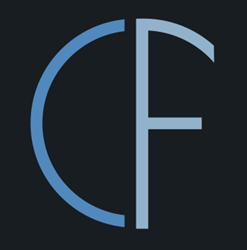 We go to trade shows to present our technology, but we also go to have a good time and to have a good time with the people at the show.
Atlanta, Ga. (PRWEB) May 07, 2015
Connect First was awarded the Best in Show Award at the 2015 PACE Convention & Expo in Atlanta, Ga. The award-winning contact center vendor won the award for their booth presence, team presence and sponsorship. Connect First sponsored Monte Carlo Night, which was filled with card games, free drinks and prize giveaways including an Apple TV.
"It's great to win the Best in Show Award," said Shelby Faris, Connect First Marketing Program Manager. "We go to trade shows to present our technology, but we also go to have a good time and to have a good time with the people at the show. We're happy to get recognized for our booth and are looking forward to keeping the same fun atmosphere in future trade shows."
For more information on Connect First, please click here.
About PACE: PACE is the Professional Association for Customer Engagement. PACE is the only non-profit trade organization dedicated exclusively to the advancement of companies that use a multi-channel approach to engaging their customers, both business to business and business to consumer. These channels include contact centers, email, chat, social media, web and text. While our Association was founded on contact center operations, technology that fuels these centers and businesses that use these services, we recognize that the digital transformation has forever changed the way in which our member companies engage their customers. We are passionate about growing businesses by improving the customer experience at the point of engagement.
About Connect First: Connect First is an award-winning SaaS telecommunications and cloud contact center software provider that focuses on customer satisfaction and elegant hosted solutions. Connect First offers a robust platform, designed and supported by a team of highly experienced engineers, designers and business analysts, and backed with personalized in-house customer care. Solutions include Cloud Routing, Inbound ACD, Outbound Dialing, Call Tracking, Interactive Voice Response (IVR), Voice Broadcast, Disaster Recovery, Predictive Dialer, Real-Time Telemetry, CDR Reporting, Live Agent Chat and more. Through a consultative approach with each customer interaction, Connect First builds customized solutions to meet the needs of a discerning customer base. Visit http://www.connectfirst.com for more information or a free consultation with a contact center solutions expert.