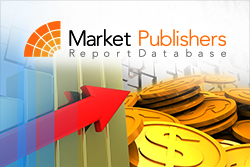 London, UK (PRWEB) May 07, 2015
As of 2014, the number of HNWIs almost hit the 700,000 mark in the UK, up by approximately 4 percent from 2013. In 2013, the number rose by 2.7 percent YoY.
UK HNWIs held more than USD 2.69 trillion in wealth in 2014, with each HNWI holding USD 3.9 million in wealth on average. The local HNWIs kept over USD 810 billion (or 29.6 percent) of wealth not in the UK. This figure corresponds to the worldwide average of 20-30 percent.
HNWI wealth and volumes are forecast to grow at a higher rate in the upcoming years. The number of HNWIs is expected to increase by almost 17 percent to surpass the 825,300 mark in 2019. In the meantime, HNWI wealth is set to grow by more than 34 percent to reach USD 3.8 trillion in late 2018.
Cutting-edge research report "UK 2015 Wealth Report" worked out by WealthInsight offers insightful examination of the wealth sector landscape in the UK. The study provides valuable details on the sector fundamentals. It covers HNWI allocation, volume and wealth trends and unveils historical data, information related to the present period and forecast figures. The report discloses data on asset allocations and HNWI numbers. The research study analyses UK HNWI investments and explores the competitive landscape. It looks at factors driving HNWI wealth, estimates the size of the local wealth management industry, and more.
Report Details:
UK 2015 Wealth Report
Published: April, 2015
Pages: 119
Price: US$ 4,995.00
More comprehensive research reports by the publisher can be found at WealthInsight page.