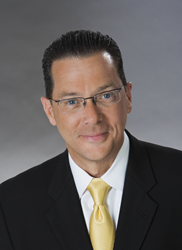 "Some of these workers have been in this country for decades."They work hard and in many cases even pay taxes. They deserve an immigration law which gives them an opportunity to gain citizenship and certain legal rights."
Dallas, TX (PRWEB) May 07, 2015
Another chapter in the book on immigration reform in the United States was written recently. In a 65-page brief, the Justice Department urged the U.S. Fifth Circuit Court of Appeals to reverse a hold on President Obama's executive action on immigration. Industries such as roofing, which require able-bodied workers, are urging Congressional action to clarify this situation.
"We don't really have an immigration policy that deals with the undocumented workers in a balanced manner and focuses on solutions for industries which rely on this workforce," noted Dale Tyler, President of National Roofing Partners (NRP). "We need immigration legislation that provides a legal avenue for roofing industry employers to hire foreign workers according to economic demands and market forces."
The President's highly controversial executive order allowed about 5 million undocumented workers to begin applying for deportation deferrals while continuing to work in this country. This action was challenged by a coalition of 26 states, led by Texas, who argued that the move was unconstitutional.
"Some of these workers have been in this country for decades," noted Tyler. "They work hard and in many cases even pay taxes. They deserve an immigration law which gives them an opportunity to gain citizenship and certain legal rights."
In February 2015, The National Roofing Contractors Association (NRCA), urged the chairman of Committee on Homeland Security and Government Affairs in the U.S. Senate to consider the wider ramifications of this issue. The organization represents 3,500 contractors in every state.
In a letter to the committee chairman, the President of the NRCA, Rich Nugent wrote:
"NRCA has long supported immigration reform that increases border security, improves workplace enforcement without burdening employers, provides an avenue for workers to enter the U.S. legally when our economy needs them, and addresses the problem of the existing illegal workforce in a balanced manner. Our members support immigration reform that is governed by market forces, protects U.S. workers, and provides a legal avenue that enables our nation's job creators to obtain the workers needed to meet demand and grow their businesses and the economy.
"Our elected officials – both the President and Congress – should put partisanship aside and create a long-term policy for enabling these hard-working people to become productive, tax-paying citizens," Tyler said.
"We need a temporary worker program which is driven by market forces, not political agendas," he said. "It needs to protect U.S. workers but enable employers to hire workers, as needed, to grow their businesses."
Duane Musser, Vice-President Government Relations for NRCA, is not optimistic. "Generally, the chances for significant changes on immigration policy within the next year are unlikely, as the issue has become extremely politicized, he said." Read more at http://bit.ly/1EqG11g
About National Roofing Partners
National Roofing Partners is the most trusted name in the industry, and has the largest combined, National Footprint in North America. No matter where or when your roofing service needs occur, "We've Got You Covered". NRP is owned and operated by Tier 1 Roofing Contractors with over 120+ service locations and 8,000 employees nationwide.
National Roofing Partners is your Single Source for Roof Repairs, Roof Replacements, Preventative Maintenance, Emergency/Disaster Response, Roof Assessments & Surveys, Semi-annual & Annual Clean and Inspects, Snow Removal and Portfolio Management. For more information visit the website at http://www.nationalroofingpartners.com.