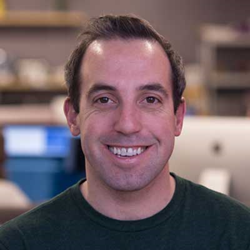 Boston, MA (PRWEB) May 20, 2015
Evan Charles, education speaker and founder of Launch Academy, will be available for engagements on the topic of recent trends in the perception of education. Online models such as University of Phoenix have proven to have troubles in customer retention. Ever-higher education costs and a growing educational wealth gap have created a recent stir in traditional education around the need for reform.
Evan is an expert in the field, having started his own successfully rebellious counter-move to the system. He is available to talk on a wide range of topics including: the forces behind the rising costs of education, the benefits and weaknesses of the online education model, and the rise of the educational bootcamp market.
About Evan
As Launch Academy co-founder, Evan is responsible for operations, student acquisition, and growth strategy. Evan co-founded Launch Academy with Dan Pickett in 2012, when he noticed a need for educational alternatives in the United States.
Evan is a veteran of Bain Capital where he performed mid-sized, leveraged buyouts in various growth verticals with deal size ranging from $50MM to $1B. Better known investments for the firm in that era included Burger King, Brookstone, Domino's Pizza and Staples. Currently, Evan serves as a board member of The FA Project, a non-profit organization which raises awareness and funds to benefit those affected with Friedreich's Ataxia, a rare degenerative disease affecting 10,000 people in the US.
Evan is a regular advisor to various local startups in the Boston area, and he is always thinking of ways to keep tech talent and venture capital funding local. He was born and raised in Boston and resides in Belmont with his wife and two young daughters.
About Bootcamps & Launch Academy
There is a lack of developers in the world. 1,200,000 web development jobs will be open within the next decade, with only 400,000 estimated developers available. This means a high demand for web developers. At the same time, the cost of a college degree has increased 12 fold since 1978, four times faster than the consumer price index. This disparity has created the opportunity for the rise of the bootcamp model.
Bootcamps like Launch Academy have a fairly simple proposition, cut out all the fat of traditional education and get to the sweet, sweet marrow. Students dedicate a few weeks on their own, learning the basics of programming. They then travel over and for a very intense educational experience for about 10 weeks. Most bootcamps help students get placed, matching them with companies that are hungry for web developers.
Development-based bootcamps are seeing sharp growth patterns. The industry grew by 175% in 2014, going from 2,178 students in 2013 to an estimated 5,987. The industry is quickly catching up to the 48,000 students / year who go through a traditional education model.
###