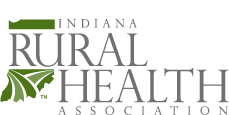 "We are very confident that [the e-tobacco app] will increase the number of physicians making referrals and patients getting help to kick the habit," said Tina Elliott, IRHA Community Relations Director.
Alpharetta, GA and Linton, IN (PRWEB) May 07, 2015
The Indiana Rural Health Association (IRHA) and Holon Solutions have announced that Holon's tobacco referral application has been implemented at 11 clinics and three hospitals to enable more efficient and effective patient referrals to the state's tobacco cessation program.
Holon Technology to Help "Kick the Habit"
Through a pilot program grant from the Indiana State Department of Health, IRHA is implementing Holon's CollaborNet health information exchange (HIE) technology platform at affiliated clinics and three hospitals, including Daviess Community Hospital (Washington, IN); Greene County General Hospital (Linton, IN); and Putnam County Hospital (Greencastle, IN). IRHA, which manages referrals to the tobacco cessation program in about 29 counties, hopes to expand use of the referral application eventually to all 92 counties statewide.
"We are very pleased that the Holon technology will enable one-click electronic referrals of patients to the Indiana Tobacco Quitline," said Tina Elliott, Community Relations Director of IRHA. "We are very confident that this will increase the number of physicians making referrals and patients getting help to kick the habit."
Previously, clinicians at these hospitals and clinics had to fax paper referral forms to the Indiana Tobacco Quitline. This manual process discouraged patient referrals, while making it difficult for physicians to follow the patient's progress through the tobacco cessation program. However, with the Holon electronic tobacco app, physicians can use their tablet or desktop PC to refer patients without ever having to leave their electronic health record (EHR) application.
Increasing Referrals For Increased Patient Health
Approximately 22 percent of Indiana's adult population smokes, which is above the 18 percent national average, according to the most recent figures from the U.S. Centers for Disease Control and Prevention (CDC). The Indiana Tobacco Quitline is a free cessation counseling service that helps Indiana smokers quit tobacco. The evidence-based telephone counseling program offers one-on-one coaching to tobacco users 24 hours a day, 7 days a week. Highly trained Quit Coaches work with tobacco users to develop a personalized quit plan and discuss medication support options (including 7 FDA-approved tobacco cessation medications).
"We are excited about working with IRHA to help them significantly increase physician referrals and improve patient participation and engagement in smoking cessation programs," said Holon CEO Mike McGuire. "By connecting physician practices and hospitals to the Indiana Tobacco Quitline, we will help streamline the provider referral process, improve access to tobacco cessation programs and help enhance the health of Indianans, including those in rural areas."
Holon's Tobacco Cessation Referral App is Part of the CollaborNet Suite of HIE Solutions
Holon's e-tobacco app is part of the CollaborNet® Suite of HIE solutions, enabling interoperable sharing and exchange of clinical and related information among HIEs, hospitals, clinics, long-term care/assisted living facilities, imaging centers, hospice, home health, state immunization registries and tobacco cessation programs.
Holon's tobacco cessation referral app and EPA hardware are also implemented at approximately 10 hospitals and 33 clinics across the State of Texas.
ABOUT INDIANA RURAL HEALTH ASSOCIATION
The Indiana Rural Health Association (IRHA) is a not-for-profit corporation developed to improve the health of all Indiana citizens in rural settings. Organized in 1997, IRHA works to impact the health of citizens through the identification of rural health issues and through advocacy roles in both the public and private sectors. For more information, visit http://www.indianaruralhealth.org/.
ABOUT HOLON SOLUTIONS
Holon's cloud-based health information exchange (HIE) solutions help connect clinicians, providers and information systems by providing seamless and secure exchange of clinical data across the continuum of care. Our CollaborNet® HIE solutions streamline referral processes, improve coordination of care and reduce duplicate services. As a result, physician practices, hospitals and other providers can achieve increased levels of interoperability, drive meaningful results, and enhance the quality and efficiency of care they deliver to patients. For more information, visit http://www.HolonSolutions.com or contact our HIE experts at 678.324.2060.