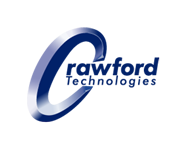 It is an exciting time to be in the forefront of revolutionizing the customer communications market. We have built a world-class team and have garnered a loyal global customer base that have put us here once again
TORONTO, ON (PRWEB) May 07, 2015
For the fifth consecutive year, Crawford Technologies has been recognized as one of Canada's top Information and Communication Technology (ICT) companies in the annual Branham300 listing. For 22 years, the Branhan300 has highlighted the top Canadian and Multinational ICT companies operating in Canada, as ranked by revenue.
"We are honored to be on the Branham300 list once again," said Ernie Crawford, President of Crawford Technologies.
"It is an exciting time to be in the forefront of revolutionizing the customer communications market. We have built a world-class team and have garnered a loyal global customer base that have put us here once again."
As a highly-respected annual ranking of both publicly-traded and privately-held companies, the annual Branham300 listing can be found on the Branham300 website. Recognition on the Branham300 listing has provided many up-and-coming technology firms with increased market exposure and brand awareness.
The Branham300 is published annually by the Branham Group and more information can be found at http://www.branham300.com.
About Branham Group Inc.
Branham Group Inc. is a leading industry analyst and strategic marketing company servicing the global Information and Communication Technology (ICT) marketplace. Branham Group assists ICT Technology companies and related institutions in achieving market success through its custom consulting services (Planning, Marketing and Partnering), and through its multi-client research subscription programs (Digital Health, Green IT and Cloud). Branham also produces an annual listing of the top ICT companies in Canada and monitors over 450 Digital Health vendors.
For more information regarding Branham Group, please visit http://www.branhamgroup.com.
About Crawford Technologies
Crawford Technologies is an award-winning, worldwide leader in print-stream conversions, document re-engineering, high-volume document workflow, document accessibility and archiving software solutions. For 20 years, Crawford Technologies has expanded its solution offerings in Customer Communications Management (CCM), Enterprise Output Management (EOM), Enterprise Content Management (ECM) and Document Accessibility markets. CrawfordTech is dedicated to helping organizations improve their customer communications delivery systems so people can receive their documents in their format and channel of preference.
For media and other enquiries please contact the CrawfordTech Press Office:
North America Tel: +1-416-923-0080
UK Tel: +44 (0)20 3289 4724
media(at)crawfordtech(dot)com
http://www.crawfordtech.com