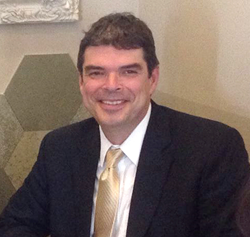 Warner, NH (PRWEB) May 12, 2015
So what makes MadgeTech stand out to the previous CEO of Hewlett Packard and now Presidential Candidate? Fiorina said she chose to mention Carlson in her book because his story illustrates the kind of risk-taking that should be encouraged. An excerpt from the book explains "There are all kinds of reasons why people fail to fulfill their potential. Perhaps they lack opportunity, perhaps they lack support, perhaps they lack tools or training or education. But everyone has potential. This I know. Our Founders knew it too."
The individuals behind team MadgeTech believe the continued growth and recognition like this can be attributed to honoring the core principles on which it was founded; customer service, quality and trust.
What exactly does MadgeTech do?
MadgeTech builds data loggers. Data loggers are small, battery powered, electronic devices that record measurements of physical parameters including temperature, humidity, pressure and shock, for example. This recorded data in many cases is mandated by regulations for verification of product quality or consumer safety.
MadgeTech also engineers data logger software that is used to manage the data logging devices and provide the tools for analyzing the data and generating reports. Additionally MadgeTech services the more strictly regulated industries that need to comply with 21 CFR Part11 requirements and IQ/OQ/PQ guidelines by offering secure data logger software.
Over the years MadgeTech has flourished and developed innovative solutions for clients and facilities on every continent. Well known for a distinct dedication to producing high quality products at competitive prices, MadgeTech services the widest variety of industries of any data logger manufacturer. This diversity and ingenuity has propelled the company's growth in all areas of business while still delivering excellent and personal customer service.
The MadgeTech headquarters houses all data logger engineering, production, sales and service and is located in Warner NH, about one hour north of Boston, Massachusetts.
MadgeTech History

1996 Norman Carlson founded MadgeTech in the basement of his Warner, New Hampshire home.
1997 MadgeTech begins shipping internationally.
2000 MadgeTech occupies a larger building in Warner, New Hampshire for full scale production.
2002 MadgeTech reaches their first $1 million sales benchmark.
2005 MadgeTech data loggers are sold to and installed at the Louvre in Paris, France
2011 MadgeTech receives "Innovation Rocks" award from the New Hampshire Division of Economic Development
2012 MadgeTech moves to 18,000 sf production facility with an expanded machine shop and calibration laboratory.
2014 MadgeTech data loggers used by NASA to measure temperature and humidity levels at Kennedy Space Center
2015 MadgeTech data loggers are sold to San Diego Zoo to be used to monitor the incubation cycle of the Hawaiian Crow as efforts are made to reintroduce the birds into the wild, where they are currently extinct.
2015 Former Hewlett-Packard CEO, Carly Fiorina, publishes the book 'Rising to the Challenge', wherein she describes MadgeTech's founder and president, Norman Carlson, as 'the essence of entrepreneurship'.
Carly Fiorina got acquainted with MadgeTech and the story behind it in the fall of 2014 when she visited and toured the facility. In a recent article published in the Manchester Union Leader Fiorina explains "Here's a guy. He has an idea. He doesn't get a lot of help. But he is committed. He knows that he has this great idea and can make it work. And, thankfully, he was able to. And so now he's creating livelihoods for a lot of people".
MadgeTech is unique in many ways because of the man at the heart of it and the people behind the scenes that contribute and operate the business every day, making it the best that it can be.
In summary, building data loggers is what MadgeTech does best, but building relationships is what makes the MadgeTech difference.