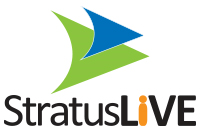 Our core philosophy of innovation and engagement at StratusLIVE clearly resonated with our attendees and participants.
Virginia Beach, VA (PRWEB) May 11, 2015
StratusLIVE, LLC, a leading provider of enterprise-class cloud-based fundraising software and social CRM solutions to nonprofit organizations successfully concluded its 2015 user conference event at Oceanaire Resort & Conference Center in Virginia Beach, Virginia.
"We were very pleased with the turnout at our annual user conference event," said Jim Funari, co-founder and CEO of StratusLIVE. "This has been in the works for quite some time and it's very gratifying to know that so many of our clients are already seeing tangible benefits from the conference. Our core philosophy of innovation and engagement at StratusLIVE clearly resonated with our attendees and participants. We received great feedback on the conference so far and we're looking forward to making next year's even better."
In his opening keynote address, Funari reaffirmed StratusLIVE's commitment to innovation in three key areas of importance to the nonprofit community: engagement, personalization and productivity. He also presented several milestones for the company including:

The StratusLIVE for Fundraisers CRM 6.0 Release which is already available to cloud clients and includes new feature enhancements to online fundraising, workplace campaigns, financial processing, business intelligence, enterprise integration, enterprise marketing, contact analytics, and myriad other increased functionality.
Client successes using the StratusLIVE Workplace Giving Portal for celebrated a record-breaking year in 2014 fundraising campaigns.
Multiple new enterprise-class clients are now implementing StratusLIVE for Fundraisers.
Additional StratusLIVE newly improved data center facilities providing more than tenfold capacity increases while deepening redundancy and back-up capabilities.
StratusLIVE's continued growth with the creation of new positions, operations in 9 states, and data centers in 4 states as well as increased investment in professional implementation and support services.
The success of the event is attributed to effort and dedication on the part of all involved, including special guests and panel contributors. In addition to teaching one of the educational breakout sessions, the conference featured a general address from renowned author and fundraising coach, Marc Pitman.
"The goal of this event was to totally immerse users into the world of StratusLIVE software and services," noted Chris Johnson, Director of Marketing at StratusLIVE. "We wanted to celebrate the great work of our clients by creating an experience filled with personalized, intensive learning opportunities across multiple topics and specializations."
Topics covered during the conference included:

StratusLIVE Software Enhancement Roadmaps
Online Workplace Campaigns
Major Gift Programs
Effective Relationship Management
Mastering Financial Processing
Marketing Fundamentals
Enterprise Integration
Enterprise Marketing
Business Intelligence
E-Mail Marketing
Microsoft enhancements to the Dynamics CRM Platform
Breakout sessions were presented by guest speakers and panel contributors from clients and partners such as United Way of South Hampton Roads, Click Dimensions, United Way of Greater Cincinnati, the Humane Society of the United States, and United Way of Central and Northeastern Connecticut.
About StratusLIVE, LLC
StratusLIVE, LLC is a leading provider of enterprise-class cloud-based fundraising and social CRM solutions that include comprehensive fundraising, constituent relationship management, financial processing for donations and pledges, distributions and payouts, campaign management, multichannel marketing, and advanced analytics. StratusLIVE for Fundraisers includes event and volunteer management, planned giving, and data enrichment. Web-based portals facilitate online fundraising, workplace giving campaigns, and member agency support.
StratusLIVE is headquartered in Virginia Beach, Virginia, with offices throughout the United States. For more information, visit http://www.stratuslive.com.