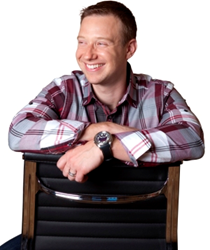 Within every challenge is an opportunity to overcome it and teach others how you did it. Provide this kind of value to people that are stuck where you once were and you just might discover your passion, your purpose, and even a business for yourself.
(PRWEB) May 08, 2015
Glenn Davis Jr. Launches Money Mastery University (MMU) For Entrepreneurs. This course is an all-around wealth building course that consists of 8 modules with hours of training and knowledge. MMU will show you how to earn more money, protect it, grow it though savvy investing strategies and secure your financial future. Participants will also learn how to become their own banker and self-finance everything, effectively sidestepping banks and never paying interest again!
Another perk to the course is that it shows people how to find $200 - $2,000 in their budget and educates them on the investment strategies of the elite. MMU also shows people how to increase their income by approximately 20% through specialized tax strategies of the ultra-wealthy.
This is for entrepreneurs that are really serious about taking their life to the next level. MMU even comes with weekly group coaching calls and complete access to Glenn's financial advisory team.
You can find out more about the Money Mastery University Program on his website MissionTrueFreedom.com
Glenn's book, 'Mission: True Freedom', teaches readers the lessons that Glenn learned from experience, millionaire and billionaire mentors, and also his tenure at one of Washington D.C.'s most prestigious financial planning firms. Glenn believes that in the entrepreneurial space, so much emphasis is put on the business plan, the money making aspect, not on financial literacy. His mission is to empower his readers and show people that in order to be successful, it's necessary to have both a business plan and a solid financial plan.
Glenn Davis:
Glenn Davis, Jr. is a lifelong entrepreneur, fitness advocate, business builder, and financial strategist. He's an ordinary guy that touts his best financial schooling wasn't his time spent building businesses or at his financial planning firm, it was all of the mistakes he made along the way to financial freedom!