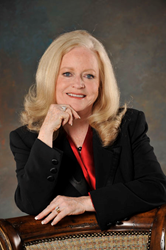 Results achieved by these entrepreneurs by the basis of the case study will determine who Sharon Lechter will personally choose to showcase in her next book.
(PRWEB) May 08, 2015
Master Mentors Entrepreneur, Author, Philanthropist, International Speaker, Sharon Lechter, headlines with Guerrilla Marketing Expert, Wendy Stevens, to lead Entrepreneur-driven Business Case Studies in Scottsdale, Arizona May 15th- 17th, 2015.
Master Mentors Sharon Lechter and Wendy Stevens are hosting a closed-door case study development event that is by invitation only for a hand-selected group of up and coming entrepreneurs. These business owners were chosen for their potential to achieve significant before and after measured and documented results by charting their traffic, leads, in both online and offline sales, including revenue and profits will demonstrate what's possible with the right strategies, tactics, and execution in today's business environment. Results achieved by these entrepreneurs by the basis of the case study will determine who Sharon Lechter will personally choose to showcase in her next book.
Sharon Lechter is a CPA, CGMA, record-breaking best-selling author, international recognized successful entrepreneur, investor, speaker, and is the founding visionary leader for financial literacy across the United States. Sharon was prestigiously appointed to be a member of the President's Advisory Council on Financial Literacy and is the CEO of Pay Your Family First, where she empowers families with the confidence to understand fiscal responsibility. Sharon is partnered with the Napoleon Hill Foundation as an outstanding entrepreneur, publisher, and business advisor, releasing the new best seller 'Think and Grow Rich for Women', as well as previous releases, 'Three Feet from Gold' and 'Outwitting the Devil'. Sharon was widely credited as the genius behind the Rich Dad Poor Dad brand, coauthoring 'Rich Dad Poor Dad' along with 14 other books in the Rich Dad Series, and reaching over 100 countries, 50 languages, and over 25 million copies sold.
Co-host Wendy Stevens, Guerrilla Marketing Expert, best-selling author, speaker and coach brings her background as a Division 1 All-American, NCAA Champion, and Head Coach who utilizes her 'get in the game' mindset with guerrilla marketing strategies to achieve systematic sales success through the development of online sales funnels to achieve record-breaking profits. Wendy created two of her own 7-figure businesses. Wendy is the best-selling author of 'Reverse Google Marketing' and is working directly with Sharon Lechter to develop case studies of her own in publishing her next book 'Guerrilla Marketing to Women'.
Master Mentors Sharon Lechter and Wendy Stevens have assembled a world class group of elite experts, in their field, to create this unique case study weekend where a hand select few entrepreneurs will work on their business, instead of in their business, to develop dramatic before and after documented results. The case study content includes building assets inside a business and leveraging systems to create multiple revenue streams. Specific aspects of case study development include: before and after online and offline marketing results, targeted vs. traditional branding, successful negotiation, leveraging systems and cash flow management, strategic alliances, joint ventures and channel partners, and raising capital through effective story-telling.
World class expertise delivering behind the scenes insights and counsel to the case study participants include:
− Michael Lechter (IP Attorney, Certified Licensing Professional, Best-Selling Author)
− Elaine Ralls (CEO, Air Integrated)
− Darra Rayndon (Attorney, Estate Planning, Tax Expert)
− Michael A. Wolf (Information Systems expert)
To learn more about Sharon Lechter, please visit http://www.sharonlechter.com or contact her at (480) 607-1940 or by E-Mail at: info(at)sharonlechter(dot)com.