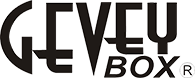 (PRWEB) May 10, 2015
"GeveyBox" was featured on NewsWatch as part of its monthly Tech Report, which features the latest and coolest technology products available to consumers. Mallory Sofastaii, a technology expert and special reporter for NewsWatch, conducted the review and shared with viewers how this smartphone case is waterproof and shockproof.
There are several phone cases that promote themselves as being water-resistant. This usually means that they're actually only protected against water spills or splashes. Well, the new Geveybox Umbrella Case is more than resistant, it's waterproof.
It's called the GeveyBox Umbrella Case because it blocks out rain, snow, and dirt. This case can be submerged in up to a meter of water for 30 minutes without the phone being affected. So this case is perfect for snorklers who just insist on texting or snapping pictures of fish underwater.
Beyond protecting a phone from the elements, the GeveyBox Umbrella Case is shock absorbent. So much so that the phone can be dropped up to 2 meters and be perfectly fine. But it's not a bulky case, it's slim and attractive like all the other cases from GeveyBox. The Umbrella Case is currently available for iPhone for $65 in 5 colors: Black, Orange, Gray, Pink, and Purple.
To learn more, visit http://www.geveybox.com today.
About NewsWatch
NewsWatch is a weekly 30-minute consumer oriented television show that airs on the History Channel, FYI Network, and ION Network. NewsWatch regularly features top technology products and services, mobile applications for iOS, Android, and Windows devices, unique and beautiful travel destinations around the world, health and medical tips, and entertainment interviews on the show. NewsWatch airs on the History Channel at 6:00 – 6:30 AM ET/PT and on the FYI Network from 7:00 – 7:30 AM ET.
NewsWatch is located in the greater Washington, DC area and has been on air for over 25 years. For more information or to watch the most recent episode, visit http://newswatchtv.com/tech-report.html.