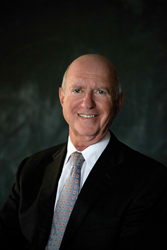 Los Angeles (PRWEB) May 11, 2015
More than 1,200 people will gather at Stephen Wise Temple in Los Angeles on Friday, May 15, 2015, at 7 p.m., for a special Shabbat service, honoring rabbi, teacher, and friend, Eli Herscher, for his 40 years of extraordinary leadership. This overwhelming response to the Temple Board of Directors' Shabbat service invitation is a testament to Rabbi Eli Herscher's exemplary character and teachings.
GRAMMY and Emmy Award-winning composer Charles Fox will premiere a special musical composition written for this occasion.
"In great appreciation for our wonderful Rabbi who has served our Stephen Wise community for 40 years with his spirituality, his wisdom and his warmth, and for being a dear friend and so much a part of my family's life over the years, I've composed a new work in homage to Eli Herscher. The words in the piece were written by Eli's brother, Rabbi Uri Herscher, founding President and CEO of the Skirball Cultural Center. For part of the work, I also included a poem by Hannah Szenes. The piece is called, simply, "Eli", but I hope that it imparts the depth and joy of the person who inspired it. I've scored the work for chorus, children's chorus, and chamber orchestra, and we will perform the piece on May 15, at Stephen Wise Temple, in tribute to Eli's four decades of spiritual leadership."
In honor of Rabbi Eli Herscher, Stephen Wise Temple will be creating Shalom Garden, a space at the center of our renewed architectural vision for our campus.
Stephen Wise Temple is a welcoming community, serving Los Angeles and the San Fernando Valley. The Temple's Senior Rabbi-Elect is Rabbi Yoshi Zweiback, Head of Wise School. Wise Temple offers meaningful ways to get involved at all ages and stages: Center for Social Justice community-based partnerships, Center for Youth Engagement programming with internship and leadership opportunities, Center for Jewish Life speakers, dialogues and classes; Israel advocacy, musically uplifting worship including Soulful Shabbat and Tot Shabbat, and much more. Also part of the Wise community: Wise School, with a Parenting Center and Preschool - Grade 6, the only Jewish day school honored with the California Association for the Gifted Five Star Award. For more information, visit WiseLA.org or call (310) 476-8561.