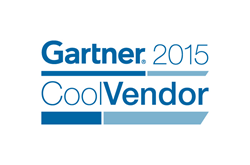 We consider our inclusion in Gartner's 'Cool Vendors' report a major confirmation of CoolIT's success in providing innovative and energy efficient solutions that address today's data center challenges
Calgary, AB (PRWEB) May 08, 2015
CoolIT Systems, the leading provider in Direct Contact Liquid Cooling (DCLC) solutions, today announced that it has been named as one of four 'Cool Vendors in Data Center Management, Power and Cooling' in a May 6, 2015 analyst report by Gartner, the world's leading information technology research and advisory company.
The report is part of an annual series of research reports, in which Gartner analyst's offer insight on a variety of innovative and impactful IT solutions and evaluate "Cool Vendors" in key areas of technology.
The 'Cool Vendors in Data Center Management, Power and Cooling' report "highlights four emerging vendors offering products designed to help infrastructure and operations leaders and data center managers to monitor, manage and control energy use and other critical data center resources."
Key report findings include:

As energy demands and density continue to increase in the data center, infrastructure and operations (I&O) leaders and data center managers are looking for new solutions, such as liquid cooling systems, as options.
Liquid cooling solutions are more cost-effective than traditional air cooling solutions as power-per-rack-density increases (beyond 20 kilowatts per rack, for example).
The Gartner report evaluated that "CoolIT Systems should be of interest to those who manage IT and/or facilities for high-performance computing environments and Web-scale data centers, especially customers with ambitions for higher heat densities."
"We consider our inclusion in Gartner's 'Cool Vendors' report a major confirmation of CoolIT's success in providing innovative and energy efficient solutions that address today's data center challenges," said Geoff Lyon, CoolIT Systems CEO & CTO. "This recognition from Gartner highlights the contributions CoolIT has been making to advance data center performance with Direct Contact Liquid Cooling technology."
About CoolIT Systems:
CoolIT Systems Inc. is a world leader in Direct Contact Liquid Cooling (DCLC) for the Data Center, Server and Desktop markets. As an experienced innovator with 47 patents and more than 1.9 million liquid cooling units deployed, CoolIT brings a wealth of design, engineering, and manufacturing knowledge to the table.
CoolIT's Rack DCLC™ platform is a modular, rack-based, advanced cooling solution that allows for dramatic increases in rack densities, component performance, and power efficiencies. The technology can be deployed with any server and in any rack making it a truly flexible solution that allows for an edge in today's highly competitive marketplace.
About Gartner, Inc.:
Gartner's listing does not constitute an exhaustive list of vendors in any given technology area, but rather is designed to highlight interesting, new and innovative vendors, products and services. Gartner disclaims all warranties, expressed or implied, with respect to this research, including any warranties of merchantability or fitness of a particular purpose.
Gartner defines a cool vendor as a company that offers technologies or solutions that are: Innovative, enable users to do things they couldn't do before; Impactful, have, or will have, business impact (not just technology for the sake of technology); Intriguing, have caught Gartner's interest or curiosity in approximately the past six months.