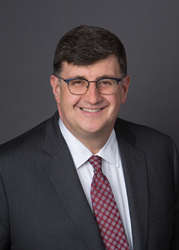 The expansion of the health care practice broadens our reach and allows us to offer a full suite of services to our clients for any personal or business needs they may have
White Plains, NY (PRWEB) May 08, 2015
Brown, Gruttadaro, Gaujean & Prato LLC (BGGP), a full-service law firm with offices in White Plains, New York City and Rochester, has expanded its health care practice with the addition of Gary S. Sastow. Mr. Sastow comes to BGGP with over 20 years of experience in health care, general business, and real estate law and a proven track record of representing physicians, and other healthcare providers, in all matters of business.
"The expansion of the health care practice broadens our reach and allows us to offer a full suite of services to our clients for any personal or business needs they may have," said Max G. Gaujean, founding member of BGGP and senior managing attorney for the White Plains office. "Gary's unique insight into the business of practicing medicine makes him a great asset to our team, as well as our clients."
Since its inception, BGGP has defended the rights of its health care clients in all phases of professional liability and discipline. Mr. Sastow brings to the firm a breadth of experience in health care practice structuring and transactions, as well as day-to-day functioning. Throughout his career he has given particular focus to helping clients navigate the changing health care business and legal landscapes. With the addition of Mr. Sastow, BGGP's health care practice now includes 14 attorneys across the firm's offices.
"BGGP has a sterling reputation and proven success in representing health care clients, and I am thrilled to bring my experience to the firm and help continue to grow the practice," said Mr. Sastow.
Mr. Sastow comes from a family of physicians, giving him a personal and professional understanding of their world. Prior to joining BGGP, he ran a private practice where he represented health care providers, businesses and individual clients in all aspects of their lives. He previously has practiced health care law at other prominent law firms.
Mr. Sastow is a prolific speaker, author of professional articles and serves as an adjunct professor at Pace University where he teaches courses in Health Law and Policy, as well as Not for Profit Organizations. He received his undergraduate degree in political science from Long Island University and his law degree from the New York School of Law.
BGGP was founded in 2013 as the successor law firm to Brown & Tarantino LLC, which had been in existence since 1993. The principle firmly established by B&T of placing clients' needs first continues to the strong foundation on which BGGP stands.
For more information, please visit http://www.bggplaw.com.
About Brown, Gruttadaro, Gaujean & Prato, LLC
Brown, Gruttadaro, Gaujean & Prato, LLC (BGGP) was founded in June 2013 as the successor law firm to Brown & Tarantino, LLC, which was established in 1993. BGGP is a legal professional limited liability corporation serving clients throughout New York State, with offices in White Plains, New York City and Rochester. BGGP represents individuals, corporations and municipalities in all New York State courts in matters involving litigation, administrative proceedings and business transactions. A firm with a proven track record of success, BGGP attorneys are consistently top-rated by Martindale-Hubbell and the firm was honored as a 2014 U.S. World Report Best Law Firm.