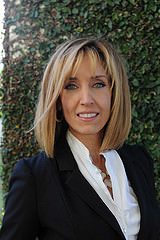 We're seeing a rise in friendly fraud, and this inherently suggests that more and more consumers are lying to convince their bank to file a chargeback.
Tampa Bay, FL (PRWEB) May 08, 2015
U.S. retail sales for December 2014 decreased by 0.9% from the previous month, falling to $442.9 billion, the "largest fall since January 2014", according to the LA Times (1). Sales failed to pick up in the New Year, with the U.S. Commerce Department reporting a 0.6% drop in February 2015 after declining by 0.8% in January. (2) While sales are starting to rebound, the stress from the slump has put strain on many retailers, accentuated by the increasing burden of fraud, per Chargebacks911. Fraudulent chargebacks, many of which fall under the veil of friendly fraud, account for nearly $12 billion in losses each year for retailers. (3) And even as sales slump, friendly fraud shows no signs of slowing down. Visa Inc. reports friendly fraud has risen 41% in recent years (4) and according to an online fraud report from CyberSource Corp., 59% of surveyed merchants with an annual e-commerce revenue of $25 million or more reported that they thought friendly fraud had increased over the past two years (5).
The stress of slow sales has effected even the largest of e-commerce merchants. As reported in Reuters, China-based e-commerce merchant Alibaba Group Holding Ltd. announced a freeze on hiring because the influx of new staff could not be maintained due to poor sales. Alibaba handles more online commerce than Amazon.com and eBay combined, yet still reported a slowing revenue growth and according to Alibaba Executive Chairman Jack Ma, the company has grown "too quickly" with a 63% increase in staff in the space of a year. (6)
Monica Eaton-Cardone, COO of Chargebacks911, questions whether the rise in fraud is negatively impacting Alibaba and other online retailers. "We're seeing a rise in friendly fraud, and this inherently suggests that more and more consumers are lying to convince their bank to file a chargeback," she says. "Could Alibaba placing a freeze on new hires be a direct result from this rise in cyber shoplifting?"
Despite slowing sales in some markets, the e-commerce industry continues to grow rapidly – the U.S. currently ranks as the world's largest e-commerce market at $238 billion and the industry increased by 15% in 2014 from the previous year (7). But along with that growth has come risks: Chargebacks911 says e-commerce merchants now present an easy target for people looking to get away with friendly fraud, the technical term for 'cyber shoplifting'. Some sources even say the impending switch to EMV in brick-and-mortar retailers to increase security will contribute to a rise in cyber shoplifting as it becomes more difficult for criminals to swindle brick-and-mortar stores (8).
"Friendly fraud" acts as a refund method for fraudsters – chargebacks were intended to be a quick fix but now have major consequences. Disputing a claim creates costs for the credit card company, the merchant, and ultimately increases the price the consumer ends up paying. Forbes reports that in 2014, retailers lost $3.08 for every dollar of fraud incurred, up from $2.79 in 2013 (8); additionally payment processors charge merchants anywhere from $5 to $40 per chargeback.
While many retailers believe that the cost of the item does not justify the time and effort required to dispute fraudulent chargeback claims, Monica Eaton-Cardone of Chargebacks911 says, "friendly fraud will continue its rise alongside e-commerce unless merchants enact better business solutions, including taking the appropriate steps to dispute fraudulent chargebacks and take advice from these actions to improve their sales workflow."
In a recent CBS News article, Eaton-Cardone spoke out about the ill-effects of chargebacks fraud, stating that while the practice began innocently, it causes considerable and often irreparable damage and "creates costs for the credit card company…can damage the cardholder or consumer's credit…creates unnecessary cost for the merchant, and it increases prices so the consumer ends up paying for it at the end of the day."
Chargebacks911, created out of necessity as friendly fraud has inundated the e-commerce industry, not only urges for more transparency in the way banks, merchants and consumers do business in an e-commerce setting, but also maintains that merchants should not automatically be assumed to be guilty – as is the current standard in the industry. In an effort to effect change in an industry which largely operates in favor of the consumer, the company offers merchants immediate aid through proprietary technology and provides the necessary function that gives merchants the freedom to focus on their core competency and optimize their in-house skill set.
For more information about Chargebacks911 and its services, visit http://www.chargebacks911.com.
About Global Risk Technologies and Chargebacks911:
Global Risk Technologies is most known for its role in payment processing solutions that cater to each side of the value chain: Chargebacks911.com and eConsumerservices.com. The firm is headquartered in Tampa Bay, Florida, with offices in Ireland and Atlanta. They have approximately 350 employees worldwide and currently manage over 150MM in transactions each month, with clients located in the U.S. and Europe.
Chargebacks911 is a division of Global Risk Technologies, and was developed specifically for merchants to offer immediate aid through proprietary technology and provide the necessary function that gives merchants the freedom to focus on their core competency and optimize their in-house skill set. Chargebacks911 focuses on chargeback mitigation and risk management. They specialize in servicing Internet merchants and acquiring banks, offering dispute response solutions and deep analytics. Chargebacks911 works with their client base to help them keep dispute rates down and retain their ability to accept credit cards. For more information, visit http://www.chargebacks911.com.
(1) Li, Shan. N.p., n.d. Web. 7 May 2015. latimes.com/business/la-fi-retail-sales-december-20150115-story.html.
(2) Menton, Jessica. "Retail Sales 2015: Winter Blues Weighs On US Retailers In February Despite Low Gas Prices." International Business Times, 12 Mar. 2015. Web. ibtimes.com/retail-sales-2015-winter-blues-weighs-us-retailers-february-despite-low-gas-prices-1844780.
(3) Tabet, Paul. "How Online Fraud Is a Growing Trend." Payment Source, 14 Oct. 2014. Web. paymentssource.com/news/paythink/how-to-address-the-enemy-that-is-friendly-fraud-3019366-1.html.
(4) The Green Sheet. "Researchers Find 86 Percent Fraud in Chargebacks"; updated April 15, 2015. greensheet.com/breakingnews.php?flag=breaking_news&id=1533
(5) Rueter, Thad. "Not-so-friendly Fraud." Internet Retailer, 3 Mar. 2014. Web. internetretailer.com/2014/03/03/not-so-friendly-fraud.
(6) Ruwitch, John, and Paul Carsten. "Alibaba's Ma Says Freezing Hiring after Growing 'too Quickly': Report." Reuters, 29 Apr. 2015. Web. reuters.com/article/2015/04/29/us-alibaba-workers-idUSKBN0NK0Z520150429.
(7) "U.S. Primed for Continued E-commerce Growth: Study." N.p., 7 Apr. 2015. Web. 7 May 2015. supermarketnews.com/online-retail/us-primed-continued-e-commerce-growth-study.
(8) Rampton, John. "How Online Fraud Is a Growing Trend." Forbes, 14 Apr. 2015. Web. forbes.com/sites/johnrampton/2015/04/14/how-online-fraud-is-a-growing-trend/.