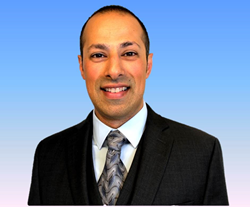 We are grateful for your unending customer dedication and loyalty...
Holbrook, New York (PRWEB) May 15, 2015
Every year Guaranteed Returns®, the pharmaceutical returns industry founder, recognizes the company's top three Regional Account Executives for outstanding service and dedication to customers.
This year's winners are Carmelo Declet, Michael "Sam" Farha, and Ed Leff. Carmelo services GRx accounts in Puerto Rico and has been with the company since 2005.
Michael "Sam" Farha provides pharmaceutical returns services to accounts throughout the state of Oklahoma and has been a GRx service representative for close to 9 years. Ed Leff services Western PA, Eastern OH and Northern West Virginia and has been with GRx for almost 12 years.
This is the first time that Carmelo and Sam have been Top Regional Account Executive Award recipients; this is the third time Ed Leff has earned this Award.
"Congratulations to all. We are especially grateful for your years of service, unending customer dedication and loyalty. Keep it going in 2015," said Fredy Kadva, V.P. Outside Sales.
About Guaranteed Returns®
Guaranteed Returns® provides pharmaceutical return services to independent retail, chain-store, hospital, government, LTC, Mail-Order and clinic pharmacies. Mail-in and On-site service options are available. GRx local on-site service representatives are highly valued for their professionalism, trustworthiness and for "going above and beyond".
All customers have access to the customer portal which provides cradle to grave documentation, 150 customizable reports, an online inventory program, mail-in pharmaceutical returns forms (with auto-filled account information), and mailing and shipping labels.
Visit us on our website or call 1.800.473.2138 today to learn more.