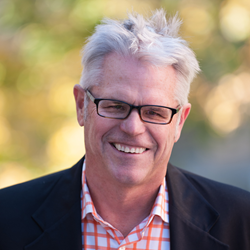 I might be the luckiest person on earth; I have great investors and great Avalarians that bleed orange every single day
Bainbridge Island, WA (PRWEB) May 08, 2015
Avalara, Inc., a leading provider of cloud-based software delivering compliance solutions related to sales tax, VAT, and other transactional taxes, today announced that Scott McFarlane, Avalara's founder and CEO, was named 2015 GeekWire CEO of the Year at a gala held at Seattle's Experience Music Project Thursday evening, May 7.
McFarlane is on a mission to be a part of every commercial transaction worldwide by automating and simplifying governmental compliance processes for businesses of all sizes. Since 2004 he has helped orchestrate more than $200 million in funding for Avalara, including recent financing from Warburg Pincus and Technology Crossover Ventures. McFarlane is also the driving force behind Avalara's unique culture and signature color, Orange.
"I might be the luckiest person on earth," McFarlane said when accepting the 2015 CEO of the Year award. "I have great investors and great Avalarians that bleed orange every single day. This is for you guys."
GeekWire is a fast-growing, national technology news site with strong roots in the Seattle region. It is known for delivering breaking news, expert analysis and unique insights into the technology industry.
Over the past decade, Avalara has developed, purchased, or licensed databases containing deep tax data and knowledge related to VAT, sales tax, excise tax, and other transactional taxes, including tens of thousands of state and local tax rules, rates, and exemption conditions, as well as more than ten million UPC codes linked to taxability rules. Today, Avalara maintains and continually updates an extensive library of tax content, enabling tax decisions on millions of products in multiple industries worldwide.
About Avalara
Avalara helps businesses of all sizes achieve compliance with sales tax, excise tax, and other transactional tax requirements by delivering comprehensive, automated, cloud-based solutions that are fast, accurate, and easy to use. Avalara's end-to-end suite of solutions is designed to effectively manage complicated and burdensome tax compliance obligations imposed by state, local, and other taxing authorities in the United States and internationally.
Avalara offers hundreds of pre-built connectors into leading accounting, ERP, ecommerce and other business applications. The company processes millions of tax transactions for customers and free users every day, files hundreds of thousands of transactional tax returns per year, and manages millions of exemption certificates and other compliance related documents.
A privately held company, Avalara' s venture capital investors include Sageview Capital, Battery Ventures, Warburg Pincus, Technology Crossover Ventures, Arthur Ventures, and other institutional and individual investors. Avalara employs more than 800 people at its headquarters on Bainbridge Island, WA and in offices across the U.S. and in London, England and Pune, India. More information at: http://www.avalara.com