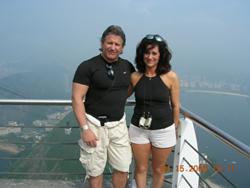 Diet Doc welcomes FDA approved prescription Contrave, Belviq and Qsymia into their already impressive collection of safe and fast weight loss products.
Los Angeles, CA (PRWEB) May 11, 2015
Diet Doc is pleased to announce new prescription weight loss medication to their already impressive collection of diet products and healthy living supplements. Belviq, approved by the FDA in 2012, is now available to Diet Doc patients with a BMI greater than 27 who have at least one additional weight-related health condition such as high blood pressure, diabetes or high cholesterol. This prescription weight loss medication targets a specific receptor in the brain, promoting a feeling of satiety, helping patients resist the urge to overindulge.
Contrave and Qsymia are combination prescription weight loss medications that have been approved by the FDA for the treatment of obesity. Contrave contains bupropion, generally used to treat depression and aid in smoking cessation, and Naltrexone, an opioid receptor antagonist is widely used to treat alcohol and opiate dependence syndromes. Qsymia is comprised of phentermine, which is thought to suppress the appetite, and topiramate, a widely used anti-convulsion drug that has been shown to influence weight loss in patients.
The addition of Belviq, Contrave and Qsymia has enabled Diet Doc to more closely tailor the company's medically supervised diet plans to individual patient needs, allowing more effective targeting of stubborn fat that has nestled itself comfortably in the hard to reach areas for healthier weight loss at a safe and reliable pace. And, for those patients who wish to see fat melting at an even faster pace, doctor recommendations may include Diet Doc's exclusive prescription hormone diet treatments, proprietary diet pills, appetite suppressants and powerful fat burners to turn the body into a fat burning machine without interruption of hunger, cravings or fatigue during dieting.
Diet Doc's medical weight loss programs, which now feature an even broader range of safe and effective prescription weight loss medication, is easy to follow and simple to sign up for. New patients can simply call the company or visit http://www.dietdoc.com to complete an initial health questionnaire and schedule an online doctor consultation during which the doctor will gain insight into any medical conditions or health concerns to determine which diet plans and prescription weight loss medications will deliver the safest and most effective results based on each patient's individual needs.
All Diet Doc patients are provided unlimited access to their team of doctors, nurses, nutritionists and coaches, who can be contacted directly via phone or email, to address concerns, offer suggestions or simply lend their support along the way. This level of personal commitment and dedication has helped Diet Doc to become a trusted and reliable leader in the weight loss industry and they encourage those who have been unsuccessful in the past to call today.
About the Company:
Diet Doc Weight Loss is the nation's leader in medical, weight loss offering a full line of prescription medication, doctor, nurse and nutritional coaching support. For over a decade, Diet Doc has produced a sophisticated, doctor designed weight loss program that addresses each individual specific health need to promote fast, safe and long term weight loss.
Diet Doc Contact Information:
Providing care across the USA
Headquarters:
San Diego, CA
(888) 934-4451
Info(at)DietDoc(dot)info
http://www.dietdoc.com
Twitter: https://twitter.com/DietDocMedical
Facebook: DietDocMedicalWeightLoss
Linkedin: https://www.linkedin.com/company/diet-doc-weight-loss?trk=biz-brand-tree-co-logo