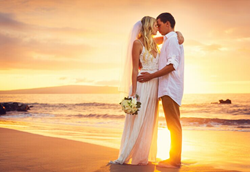 (PRWEB) May 12, 2015
Millionairedatingwebsites.us, a United States based company, is acting as a platform between millionaires and dating websites to help them find the match that suits their tastes and preferences. The website is different from other dating platforms as its users can access various known millionaire dating websites in just a few clicks. The websites will be accessible to all genuine millionaires based across US. Experts suggest that the strict terms and conditions adopted by the company will provide a safe and genuine dating experience to the registered members.
Apart from the dating websites, Millionairedatingwebsites.us also has a blog section that provides useful information on dating to its readers. The company has hired several top-notch relationship experts to create helpful and informative blogs containing quality dating tips.
When asked, the spokesperson from the company said, "We are glad to announce that our website, Millionairedatingwebsites.us, is a platform where millionaires can find their perfect match. There are hundreds of dating websites out there and no one wants to waste their valuable time surfing unsuitable websites." He further added, "Through our website, millionaires and people looking to date millionaires, can get connected in a few easy steps. Now our website members do not have to waste time or get caught up with frauds as we provide 100 percent genuine profiles of the people on the various websites listed."
At present, Millionairedatingwebsites.us has listed the top 5 millionaire dating websites on its list including 'Millionaire Match', 'Millionaire Dating Online', 'Wealthy Men', 'Date a Millionaire' and 'Seeking Millionaire'. For more details about the company, people can also follow Millionairedatingwebsites.us through social media networks including Facebook, Twitter, Google Plus and Pinterest.
About Millionairedatingwebsites.us
Millionairedatingwebsites.us is an online platform where one can find suitable millionaire dating websites according to his, or her, preferences. The website is helping millionaires based in the US find the right love match for them.