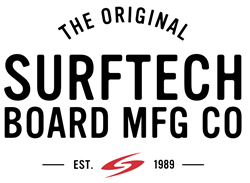 Carlsbad, CA (PRWEB) May 11, 2015
Surftech today publically announced that Bob Rief, Trent Pedersen and David Uri were appointed to the Company's Board of Directors during the first quarter of 2015. Trent Pedersen also assumed the role as the company's Chairman.
Bob Rief is the Executive Director of SDSI (San Diego Sport Innovators), http://www.sdsportinnovators.org, an innovative business and brand incubation organization well known for its affiliation with former NBA star Bill Walton who is the Executive Chairman of the SDSI Board.
David Uri is the Managing Director of Endurance Holdings, LLC, http://www.enduranceholdings.com, a private equity company that pursues investments in private companies in partnership with outstanding management teams.
"Bob's been a part of the Action Sports and Active Lifestyle business for about 40 years, and held key positions in Nike Golf, Reef, Sanuk, C4 Waterman and Boardworks," said Trent Pedersen. "He holds a wealth of industry and leadership experience making him an outstanding addition to our board."
"David's strength is definitely on the financial and strategic planning side of the business, this coupled with his previous experience as the interim CEO for Surftech and as a Director of companies such as Cannondale Bicycles give him a unique and valuable insight into our business," said Pedersen. "We look forward to their contributions to expand Surftech's position as the world's leading surf and SUP brand and industry innovator."
Trent Pedersen is President of D Technical Consulting (DTC) a subsidiary of Triple D. DTC provides sports related businesses with world-class competence in business development, management, marketing and technical services.
"Trent has a wealth of industry experience and has played a very hands-on role in many of the industry's leading brands and companies," said Chris Dunn, Surftech CEO. "Our recent acquisition by Triple D and subsequent appointments to our Board of Directors of Bob, David and Trent are a testament to the strength of the Surftech brand and our commitment to our future in the action sports industry," said Dunn. "Surftech has an amazing legacy and we look forward to the future of our brand expansion. The expertise, experience and industry insight that Bob, David and Trent bring to our Board of Directors is truly unique and incredibly valuable," said Dunn.
About Surftech
Surftech, "The original board manufacturing company," was founded in 1989 in Santa Cruz, California by Randy French. A pioneer of composite technologies, Surftech was the first company to introduce composite manufacturing to the surfing, paddling and SUP industry. Surftech's business model has always been about board builders giving them a way to scale and expand their businesses with a seamless solution that complimented their existing lineups. In the early 90's, Surftech partnered with a world-class international factory that matched their commitment to excellence, providing unparalleled capabilities, strong environmental practices, unmatched craftsmanship and most importantly could scale to meet demand.