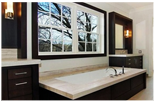 san francisco, ca (PRWEB) May 11, 2015
According to real estate agents, having the right and up to date kitchen can put thousands of dollars on the value of a property. Real estate agents also claim a good quality kitchen can help sell a property quicker, but how can it be possible to fit a new kitchen on a budget? According to CabinetDIY, a leading supplier of RTA Cabinets, the answer is easy.
CabinetDIY, who said the right kitchen can make or break a property, has launched a new section on their website where customers can compare kitchen cabinets by color and price. That means customers can select the color of the RTA cabinets they like, and then compare the style against the prices to fit in with their budget and design theme.
It is important that homeowners work within a budget, and by using the new Color and Price Comparison Section it can make it easier to find a great looking kitchen for less time. The Color and Price Comparison Section allows consumers to see all the great RTA cabinets available and lets them see what they would look like in different colors.
With the number of different images of kitchens available on the site, it makes planning a new kitchen much easier. One of the problems of designing and planning a kitchen is trying to imagine what it would look like. With the number of images of kitchens available, consumers can put ideas together and imagine what their new kitchen could look like.
CabinetDIY provides quality RTA cabinets for the kitchen at great prices. They provide shipping to their client's door nationwide with some great daily discounts. People have a huge choice of sizes, colors and designs to perfectly match the design they need to make their kitchen stand out.
To find out more about the products offered by CabinetDIY, please visit http://www.cabinetdiy.com/color/cabinets-color-price-comparison
About CabinetDIY
CabinetDIY is established in 2004 to provide professional interior design services and products throughout North America and beyond. The company's team takes each customer's need, complaint or suggestion seriously, constantly improving their services and products to meet the demands for quality, uniqueness and diversity of the today's generation.