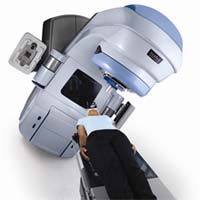 Strict adherence to lung dose constraints during IMRT resulted in improved outcomes without fatal toxicity.
Raleigh, NC (PRWEB) May 10, 2015
Doctors with Baylor Scott and White Hospital and Texas A & M Medical Sciences Center recently found that the strategic use of targeted IMRT along with surgery and chemotherapy can double or even triple mesothelioma survival. Surviving Mesothelioma has just posted news of the study. Click here to real the details now.
Radiation oncologists studied the cases of 18 mesothelioma patients that had IMRT after lung-removing EPP surgery for mesothelioma. They found that, as long as they limited the dose so that the remaining lung would not absorb too much radiation, patients had a median survival of more than 3 years.
"In our patient population, strict adherence to lung dose constraints during IMRT resulted in improved outcomes without fatal toxicity," writes study author Dr. Sameer Jhavar in the medical journal Oncology.
The highest dose of radiation used in the study was 9.3 Gy. On average, radiation was absorbed by only 2.23% of the healthy lung tissue.
"It is rare for mesothelioma patients to live more than about a year after diagnosis, let alone three years," says Alex Strauss, Managing Editor of Surviving Mesothelioma. "Although this study is small, it does offer some hope that longer survival with the help of IMRT is possible."
To read the results of the study and more about survival times with IMRT and EPP, see IMRT for Long-Term Survival After Mesothelioma Surgery, available now on the Surviving Mesothelioma website.
Jhavar, Sameer, "Intensity-modulated radiation therapy after extrapleural pneumonectomy with and without chemotherapy for malignant pleural mesothelioma: no fatal pulmonary toxicity and long-term survival", April 21, 2015, Oncology. http://www.cancernetwork.com/ars-2015/imrt-extrapleural-pneumonectomy-without-chemotherapy-malignant-pleural-mesothelioma
For nearly ten years, Surviving Mesothelioma has brought readers the most important and ground-breaking news on the causes, diagnosis and treatment of mesothelioma. All Surviving Mesothelioma news is gathered and reported directly from the peer-reviewed medical literature. Written for patients and their loved ones, Surviving Mesothelioma news helps families make more informed decisions.