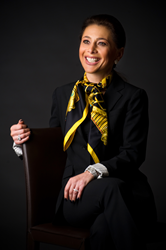 King of Prussia, PA (PRWEB) May 11, 2015
CMI/Compas has promoted Dr. Susan Dorfman to Chief Commercial Officer. In this role Dr. Dorfman will lead the organization's Commercial Strategy that assures the company's products and services are leading and in alignment with client needs and expectations. CMI/Compas is focused on delivering advanced products and services to help clients achieve their success, and Dr. Dorfman will lead the charge in anticipating and achieving their needs – not just current successes but also aligning to future successes.
"Susan's strength is in anticipating and delivering on client needs, and she is uniquely poised for the role of Chief Commercial Officer with her experience from both the marketing and insights worlds," noted CEO Stan Woodland. "As she takes on this new role, our clients will be seeing a new level of customized service."
Dr. Dorfman's appointment will help further CMI/Compas' goal of being an indispensable partner to all of its clients. Previously, Dorfman was Chief Marketing & Innovation Officer for CMI/Compas, a role in which she launched Own the Audience™, a deep analysis of underserved audiences that has received industry accolades and awards, and revamped and grew ByDoctor®, the industry's only HCP level multi-channel promotional access and affinity database, covering over 1.5 million physicians and other advanced practitioners such as NPs and PAs.
Prior to her tenure at CMI/Compas, Dr. Dorfman earned two decades of experience in the pharma industry at leading global biopharma marketing, medical and sales-support organizations. In 2008 and 2009, she was recognized by the industry and PharmaVOICE as one of the 100 Most Inspiring People in Pharma. Dr. Dorfman is a Doctor of Health Administration, a published author, and an industry speaker with strong connections and ties to both the healthcare and life sciences industries.
About CMI/Compas
Well-known as a media planning and buying organization for healthcare clients, sister agencies Communications Media, Inc. (CMI) and Compas, Inc. together form the indispensable strategic marketing partner to the world's game-changers in health, offering guidance at every level of marketing. CMI/Compas focuses on core service offerings of Media, Innovation, Customer Insights, Technology, and Buying. CMI/Compas is laser-focused on helping clients move the promotional needle. CMI/Compas has offices in Philadelphia; King of Prussia, PA; Pennsauken, NJ; and New York. The family of companies is actively recruiting for healthcare marketing jobs via http://www.cmirecruiter.com.