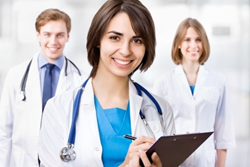 Miami, FL (PRWEB) May 18, 2015
Heroin addiction has struck the Sunshine State again. According to Raw Story on May 6th, a central Florida woman, April Brogan, died from lack of detox treatment for withdrawal symptoms brought on by heroin addiction. Withdrawal is marked proof a drug user is physically dependent on an addictive substance and requires medical treatment to ensure safe recovery. Withdrawal is the process in which the body goes into shock from not having access to addictive substances. After users overcome withdrawal they are able to break their physical dependence on addictive substances with adequate treatment. April Brogan was denied this opportunity when jail officials ignored her complaint of being "dope sick." She described needing treatment for heroin withdrawal. Harbor Village Detox is an inpatient medical detox center in Florida specializing in heroin rehab. The drug and alcohol addiction treatment center in Florida asserts Brogan's death, barring unforeseen complications, was preventable with detox treatment.
Raw Story reports Jessica Volinsky, Brogan's cellmate, claims Brogan did not receive treatment until she began foaming at the mouth and vomiting. The jailers were not able to revive her for emergency treatment. A Harbor Village Detox associate comments, "April Brogan's death was entirely preventable. Jails are notoriously poor at providing drug and alcohol addiction treatment. Whether it's a question of the staff not being qualified to handle the demand of addiction treatment, an influx of inmates, or blatant disregard for the needs of inmates, these concerns must be addressed. There is no reason why Brogan couldn't be transported to a proper detox treatment center. Heroin withdrawal is entirely treatable with the proper medications."
The addiction detox center in Florida is urging persons experimenting with heroin, or those suffering from full blown heroin addiction to enroll in heroin rehab immediately. An associate from Harbor Village Detox comments, "Whether users are just beginning to experiment with heroin, or have been addicts for years, treatment is critical in both cases. In the former, substance abusers can avert chronic addiction by nipping substance abuse early, and addicts can recover from addiction and lives healthy, lucrative lives."
Harbor Village Detox is located in South Florida, but provides the entire US with drug and alcohol addiction treatment. The addiction detox facility also offers heroin rehab for those struggling to overcome the grips of heroin and opiate addictions. Patients are treated for the symptoms of withdrawal immediately upon arrival and are administered medically assisted drug treatment to stave off cravings. Patients are encouraged to participate in group therapy and intensive, one--on-one cognitive behavioral therapy to redress the underlying causes of addiction.
For more information about Harbor VIllage Detox, and their heroin rehab program in Florida visit http://harborvillageflorida.com/ or call (855) 767-8285 directly.