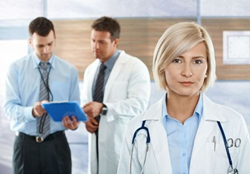 Having access to an alternative, that is non addictive, and just as effective, is ideal- and will hopefully become the main staple for pain management in healthcare.
Miami, FL (PRWEB) May 19, 2015
In an effort to redress the singularity of potent pain medications which are 1) highly addictive and 2) overdose-centric (or repress the central nervous system) new pain medications are in development. According to a recent article published by Phys on May 6th, the Florida campus of The Scripps Research Institute (TSRI) have received a $2.4 million grant to pursue their research into developing non narcotic and non addictive pain medication alternatives. The scientists hope to develop alternatives for highly addictive pain medications which come with a chance of incurring deadly overdoses. The grant will enable the researches at TSRI to conduct further research on their proposed alternative solutions to make an impact on the rate of addiction in Florida and around the country. Harbor Village Detox is an inpatient medical detox center in Florida specializing in treating patients for the potentially deadly symptoms of withdrawal. The addiction treatment center eagerly anticipates the induction of new pain medications patients can rely on that are safe and non-addictive.
According to Phys, the Center for Disease Control announced two million Americans abused prescription medications in 2013; the CDC also reports nearly 7,000 people enter the emergency room as a result of abuse of prescription medications. Harbor Village Detox asserts having effective, but non deadly and non addictive medications will revolutionize the addiction treatment industry, in addition to diminishing addiction rates considerably, if implemented around the nation.
An associate comments, "One of the main contributing factors to opiate addictions stem from the mass number of opiate based painkillers prescribed to patients with legitimate injuries. Unfortunately this causes large rates of addiction. Having access to an alternative, that is non addictive, and just as effective, is ideal- and will hopefully become the main staple for pain management in healthcare. Addictive substances will always exist, but if we can limit their dissemination by creating smart, healthy, and effective solutions, we can make an impactful difference in the lives of millions around the nation."
Harbor Village Detox specializes as an inpatient medical detox facility in Florida, but offers drug and alcohol addiction treatment to the entire nation. Additionally, the facility has a specialized heroin addiction treatment program in Florida designed specifically to redress heroin addiction and opiate medication addictions. The addiction detox center treats patients for the signs and symptoms of addiction as soon as they arrive.
Harbor Village Detox understands the critical necessity of being able to return to living independently; the 24 hour medically monitored facility implements intensive, one-on-one cognitive behavioral therapy as early as drug and alcohol detox treatment- which is uncommon for drug detox centers in Florida. Their goal is to establish a solid foundation of addiction treatment so patients continuing their rehab programs are equipped to recover faster than their counterparts and avoid relapse.
For more information about the inpatient medical detox center in Florida, Harbor Village Detox, visit their website at http://harborvillageflorida.com/ or call (855)767-8285 directly.