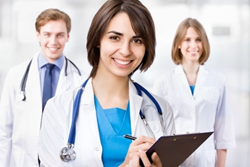 Reports have flooded in from Fort Lauderdale of dangerous incidents involving flakka induced highs; including a Fort Lauderdale man attempting to break into a Fort Lauderdale Police Department while fleeing invisible murderers.
Miami, FL (PRWEB) May 20, 2015
According to an article published April 20th by the Vice, Flakka is most centralized in the Fort Lauderdale area. Although sporadic reports of the dangerous designer drug have been recorded throughout the state of Florida, its use is most common in South Florida. Although the incredibly odd headlines giving flakka critical attention around the nation have been fairly recent, the first incident involving flakka arose in 2014. Vice cites Broward County as a hotspot for flakka use. Harbor Village Detox is an inpatient medical detox center in South Florida. The drug and alcohol treatment facility warns those who have developed an addiction to flakka to seek immediate drug and alcohol treatment in Florida.
Flakka is a form of alpha-PVP. The addictive substances induces users into a state of heightened delirium. Those high on the substance often hallucinate, become disoriented and disconnected with reality.
Harbor Village Detox is located in Miami and fears the possible flakka epidemic sweeping the southern part of the state. The drug and alcohol addiction treatment center in Florida warns substance abusers away from the cheap high of flakka. Those detoxing off of flakka exhibit signs of withdrawal similarly to opiate withdrawal. An associate comments, "Because flakka can be taken in many different forms, it may be difficult to track its use. If you note any wild changes in behavior- marked, manic changes that don't make sense, consider getting your loved one tested to be on the safe side. Catching flakka abuse before it turns into addiction can prevent the need for extensive rehabilitation, and avoid complications with the law- as this substance appears to make its users very delusional and hostile. Getting immediate treatment is critical."
Harbor Village Detox's treatment center specializes in inpatient medical detox in Florida. The facility provides patients with medically assisted drug treatment to stave off the symptoms of withdrawal, and to help manage cravings during addiction treatment. The addiction detox center in Florida offers its patients with intensive, one-on-one therapy, group therapy, and life coaching services. Patients enjoy family orientated treatment and participate in weekly events. Harbor VIllage Detox furnishes patients with private rooms, gourmet meals, and affordable drug and alcohol addiction treatment.
For more information about the inpatient medical detox center in Florida visit http://harborvillageflorida.com/ or call (855) 767-8285 directly.