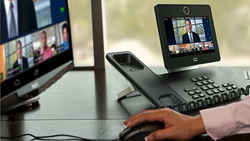 Today, public sector agencies are challenged to "do more with less" while practicing transparency in their purchasing policies. Buying through the Cisco NASPO ValuePoint contract helps address those challenges.
East Hartford, CT (PRWEB) May 12, 2015
Total Communications, Incorporated, a regional leader in business IT and communication technology, is now an authorized reseller of Cisco products and Cisco branded services under the NASPO ValuePoint (formerly WSCA-NASPO) Data Communications Products and Service Master Agreement with the State of Connecticut. This agreement is a cooperative purchasing vehicle that provides discounts for public sector customers. The agreement streamlines purchasing for State agencies, State Colleges, municipalities and public education, who can take advantage of contract discounts without issuing a formal bid.
Total Communications has been approved by Cisco Systems and the State of Connecticut as a subcontractor under Cisco's Prime Contract. The following Cisco products and services are available under this agreement:

Unified Communications
Wireless
Switching and Routing
Security
Storage Networking
Network Optimization and Acceleration
Data Center Application Services
Networking Software
As a highly qualified vendor with a strong local presence, Total was invited to apply to be a subcontractor on Cisco's Connecticut contract. Based on Total's significant public sector experience, particularly in Unified Communications, their application was approved. The company was also subject to review by the State of Connecticut.
According to Total Communications CEO Richard Lennon, "We are thrilled to be able to offer public sector customers in Connecticut the option of working with us under the Cisco NASPO ValuePoint Master Agreement. Today, public sector agencies are challenged to "do more with less" while practicing transparency in their purchasing policies. Buying through this contract addresses those challenges."
More Information
More information on the contract is available on Total's web site at http://www.totalcomm.com/cisconaspoct. Additional information is available on Cisco's web site at http://www.cisco.com/web/strategy/government/wsca2014/connecticut/index.html, and background information on NASPO ValuePoint can be found at http://www.naspovaluepoint.com/#/home/contracts.
About Total Communications, Incorporated
When businesses and organizations need to connect, communicate, or collaborate, they turn to Total Communications. For over 35 years, Total Communications has been dedicated to helping organizations use technology to increase productivity and profits. Total is a single source for business telephone systems, data center infrastructures, carrier services, Internet services, structured cabling, and IT support. From a small 5-person operation founded in 1980, Total has grown to be a dynamic enterprise with 100+ employees, 6 divisions and 4 locations. Today, over 12,000 businesses across the US rely on Total to maintain their critical IT / Telecommunications systems. Total is a Cisco Silver Partner with a Master Specialization in Unified Communications and Advanced Specializations in Switching and Routing, Wireless LAN, Collaboration Architecture, Unified Computing, Security and Telepresence. Besides Cisco, the company partner with technology leaders including Comcast, Windstream, AT&T, VMware, EarthLink and Microsoft. The company has a strong public sector focus and is a State of Connecticut DAS Prequalified Contractor. Additionally, Total Communications has been recognized by Cisco and AT&T for customer satisfaction excellence.
Cisco and Cisco Systems are registered trademarks of Cisco Systems Inc. in the United States and certain other countries.