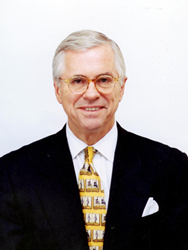 We are extraordinarily fortunate to have someone of Val's stature and experience to help guide our philanthropic foundation."
Alexandria, Va. (PRWEB) May 11, 2015
The Military Officers Association of America (MOAA) and the MOAA Military Family Initiative, a 501(c)(3) subsidiary foundation of MOAA, welcomes Val Hawkins as its newest member of the board of directors. The initiative funds high-impact programs and services proven to enable the nation's uniformed servicemembers and veterans of all ranks and their families to maintain a quality of life reflective of their selfless service to America.
The MOAA Military Family Initiative supports the nation's military families in five critical areas:

career transition
disability assistance (VSO)
military family reintegration
military spouse programs
educational outreach
"We are extraordinarily fortunate to have someone of Val's stature and experience to help guide our philanthropic foundation," said retired Navy Vice Adm. Norb Ryan, president and CEO of MOAA. "The breadth and depth of his work in corporate real estate development, finance and management is world-class, but as a key leader and 37-year resident of Alexandria, he also brings to the table invaluable insights into the best ways our nation's communities can empower veterans and military families and help them thrive."
Hawkins, the former president and CEO of the Alexandria Economic Development Partnership (AEDP), has an MBA from the University of Pennsylvania's Wharton School in Philadelphia and a Bachelor of Science in industrial engineering, with a second major in economics, from Lafayette College in Easton, Pa. He is also a former senior managing director of the USAA Real Estate Co. Hawkins served on active duty as a lieutenant in the U.S. Army for two years with deployments to Korea and a 12-month tour in Vietnam. He was the architect of the AEDP's Capitol Post initiative, which provides mentoring, training and business connections to returning veterans.
The MOAA Military Family Initiative funds the association's military family programs and services through philanthropic contributions from the American people and organizations that support MOAA's mission. For more information or to donate to the MOAA Military Family Initiative, please visit http://www.moaa.org/Foundation/ or call (800) 234-MOAA (6622).
-End-
About MOAA:
Military Officers Association of America (MOAA) is the nation's largest officers association with more than 380,000 members from every branch of service, including active duty, retired, National Guard, Reserve, and former officers and their families and survivors. MOAA is a nonprofit and politically nonpartisan organization and an influential force in promoting a strong national defense. MOAA represents the interests of service members and their families in every stage of their lives and careers, and for those who are not eligible to join MOAA, Voices for America's Troops is a nonprofit MOAA affiliate that supports a strong national defense. For more information, visit http://www.moaa.org or http://www.voicesfortroops.org/.