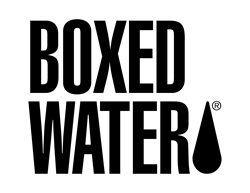 Los Angeles (PRWEB) May 11, 2015
Boxed Water, an eco-friendly and BPA-free alternative to bottled water, announces that it will be hydrating the cast, crew and judges of the popular ABC-TV primetime show, "Dancing With the Stars", for its 10th Anniversary season. Boxed Water is supplying its popular 16.9oz product to "Dancing with the Stars" for use in its green room, practice studios and on set throughout the entire season.
The exposure has resulted in social media buzz from the show's talent, including professional dancer, Mark Ballas. "It's been great having Boxed Water on the 'Dancing With the Stars' set. It tastes great and I love the fact that it's made mostly of paper and more environmentally friendly."
"Boxed Water's appearance in 'Dancing With the Stars" highlights its use as a vital part of a healthy, active lifestyle," said Jeremy Adams, vice president marketing for Boxed Water. "At the same time, it demonstrates how Boxed Water helps you 'Reach for Better' by not only helping you achieve your personal goals, like a flawless dance routine, but in exerting a smaller impact on the environment."
Triple filtered for purity, Boxed Water sets itself apart with packaging that's made from over 75 percent paper, is recyclable and 100 percent BPA free. Flat shipping to their filling plants and the boxes' square shape also reduce shipping waste and carbon footprint. For Boxed Water, the product is only one part of its mission. One percent of revenues annually are dedicated to reforestation and world water relief.
The Boxed Water television integration with "Dancing With the Stars" is part of a larger strategy to integrate the brand into pop culture and entertainment properties. Besides supplying water to the TV show, Boxed Water has been ramping up its field marketing presence in recent months at popular events such as the Sundance Film Festival, New York Fashion Week, Coachella Music Festival and Global Citizen Earth Day recently held in Washington, D.C.
To learn more about Boxed Water's marketing initiatives, visit http://www.boxedwaterisbetter.com.