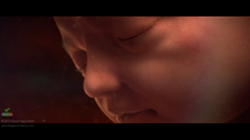 A correctly fitted and used child car seat gives excellent protection in a collision. If that seat is used incorrectly, however, that protection may be substantially reduced - with potentially fatal consequences.
(PRWEB UK) 11 May 2015
53 out of 82 shops run by well-known national chains and independent retailers selling child safety seats did not give the correct advice to mystery shoppers, according to a report published today.
The new findings, issued by Good Egg Safety, reveal that staff in the majority of stores tested did not ask the basic information required to ensure a safe fit of the child seats they were selling. A child car seat, no matter how well it is manufactured and tested, will not perform as it is designed to do in a collision if it's not correctly installed or if it doesn't fit the child or car it is purchased for.
Jan James, Chief Executive of Good Egg Safety, said today: "We've checked over 21,000 child car seats since 2002, and have found a 43% growth in incorrect fitment or incompatibility in the last five years, which is a major concern.
"Last year alone we discovered that 67% of seats were incorrectly fitted across the UK. These seats will provide reduced or possibly no protection in the event of a collision. There's clearly a correlation here between incorrect fitting and substandard retailer fitting advice and this has to be addressed.
"We still encourage parents to buy their seat new from a high street store because second hand seats can't provide the peace of mind that they will perform well in a crash unless their full history is known and parents can check the seat is easy to fit in their car prior to purchase.
To ensure they are getting the right advice and full information to make the best decision for their child and car/s the seat will be used in, parents can now download our safety checking guide to double check that they are getting the right advice and service. The welfare and safety of their children is paramount."
The findings have prompted the development of a powerful new advert which uses evocative imagery of a child safely transported in the womb, to inspire parents to safely transport their children after birth.
It will be premiered on goodeggcarsafety.com from 9am on Monday 11th May and feedback from parent focus groups and industry partners has been resoundingly positive.
Honor Byford, Chair of Road Safety GB said:
"This is very timely – just as families are taking more day trips and planning their holidays, checking the children's car seats also needs to be on every parents "to do" list. Car seat retailers should be parent's safety partners in keeping children safe when they are travelling in cars. This is a big responsibility but it is one that retailers can achieve. They should aim to give parents the confidence that they are providing a top quality service they can trust."
Kevin Clinton, Head of Road Safety, RoSPA said:
"It's extremely important that child car seats are suitable for the child and correctly fitted in the car. This survey shows that retailers need to improve the help they give parents and make sure that their staff are trained so they can make sure their customers choose the correct seat and know how to fit it properly"
Sarah-Jane Martin, Brake, the road safety charity said:
"You can't put a price on your child's safety. It's shocking to think that so many child seats are incorrectly fitted. It is essential that children travelling in cars are protected by using the appropriate restraints.
Tanya Robinson, Child Safety Centre Manager at TRL said:
"TRL continues to contribute to the development of the safety performance of child car seats. However, this work will not achieve its goals if those using the car seats are not provided with adequate guidance on how to choose an appropriate child seat and do not understand how to fit and use them correctly. That is why we are working with Good Egg Safety to understand the common errors made by parents, grandparents and carers and to provide training for retailers."
Bengi Bingol Yalcin, Marketing Manager UK of Britax said:
"We are delighted to be working alongside Good Egg Safety and be part of such a powerful consumer campaign. We both share a common goal in working tirelessly to keep families safer, so are excited at what we can achieve together this year.
Andrew Radcliffe, Managing Director at Dorel UK Ltd (Maxi-Cosi) said:
"These results reflect the need for retailers to improve training for their staff in delivering better service to consumers looking to buy child car seats. Maxi-Cosi is committed and active in training retailers' staff and these results draw further attention to the challenge caused by high staff turnover and use of temporary staff."
Report is available on request.