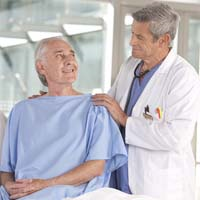 "These data support the role of surgery-based therapy as the cornerstone of treatment for this challenging disease,"
Raleigh, NC (PRWEB) May 12, 2015
A new analysis of more than 14,000 mesothelioma patients by doctors from prominent New York institutions has concluded that surgery is the "cornerstone" of mesothelioma treatment. Surviving Mesothelioma has just posted news of the research. Click here to read the story.
Thoracic surgeons from Mount Sinai Medical Center, North Shore/Long Island Jewish Health System and Hofstra School of Medicine evaluated data from SEER, a large national cancer database. They concluded that, of all of the mesothelioma treatments, surgery appears to have the greatest impact on survival.
"These data support the role of surgery-based therapy as the cornerstone of treatment for this challenging disease," writes board certified thoracic surgeon Andrea Wolf, MD, MPH, of Mount Sinai Medical Center.
Published in the journal Oncology and presented at the annual meeting of the American Radium Society in March, the study focused on cancer-directed surgery, which is surgery to remove a tumor or metastatic cancer (as opposed to at-risk tissue).
"The decision whether or not to undergo surgery is one of the most difficult that mesothelioma patients face," says Alex Strauss, Managing Editor of Surviving Mesothelioma. "This study offers information that may help patients better understand all their options."
For the details of the study, including its more discouraging finding, see Surgery Remains "Cornerstone" of Mesothelioma Treatment, now available on the Surviving Mesothelioma website.
Wolf, A et al, "Surgery Improves Survival in 14,228 Patients with Malignant Pleural Mesothelioma", April 30, 2015, Oncology, ARS Annual Meeting, http://www.cancernetwork.com/ars-2015/surgery-improves-survival-14228-patients-malignant-pleural-mesothelioma.
For nearly ten years, Surviving Mesothelioma has brought readers the most important and ground-breaking news on the causes, diagnosis and treatment of mesothelioma. All Surviving Mesothelioma news is gathered and reported directly from the peer-reviewed medical literature. Written for patients and their loved ones, Surviving Mesothelioma news helps families make more informed decisions.